10 Most Expensive Celebrity Divorces (and What Happened)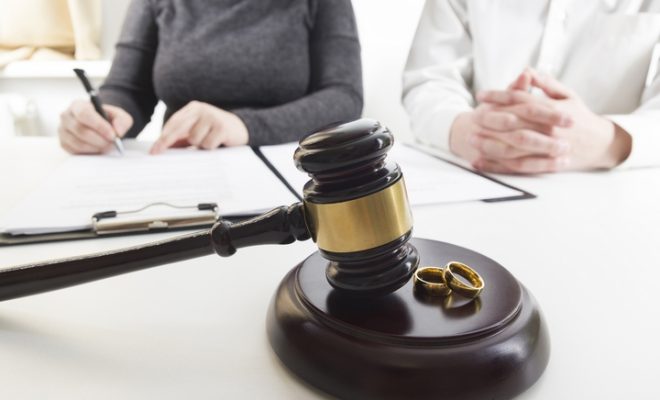 Divorces are common these days in Hollywood, but when celebrity couples call it quits, there is a lot of money at stake. Things can become even more complicated if the wealthy celebrity did not have a prenuptial agreement, as they could stand to lose a fortune.
They say that half of all divorces are caused by marriage. All kidding aside, while we tend to not consider celebrities as human beings with real emotion, these are trials and tribulations that can be difficult for anyone to muster. A billionaire businessman or a millionaire thespian, they are all humans with a heart – and a fat bank account. Divorce is never easy to go through, no matter who you are.
Want to know about some of the most expensive celebrity divorces that have occurred over the past two decades? Here are the 10 most expensive celebrity divorces:
1. Jeff Bezos Divorce – $137 Billion
Topping the list of one of the most expensive celebrity divorces is the break up between Amazon CEO Jeff Bezos and his wife, Mackenzie. During the marriage, Jeff Bezos became the richest man on the planet with an estimated fortune worth $137 billion. But when their 25-year marriage ended because of Bezos's infidelity, things were not very pretty.
While it must be acknowledged that unlike other celebrity couples, these two did not throw punches at each other in public, the divorce turned out to be quite expensive for Bezos, who had to give up at least $68 billion to his wife once the divorce was final.
View this post on Instagram
2. Rupert Murdoch Divorce – $1.7 Billion
In 1999, Rupert Murdoch and Anna Tova divorced after 32 years. That cost Murdoch $1.7 billion, which was a record as the most expensive celebrity divorce until Jeff Bezos.
View this post on Instagram
3. Kevin Costner Divorce – $80 Million
After 16 years of marriage, Kevin Costner and Cindy Silva called it quits in 1994. The cause of the divorce was Costner's wandering eyes for other women who were his co-stars. His wife gave him the ultimatum to either choose Hollywood or her.
He chose the former, but this was when Costner's career was at its peak. While the exact cost of the divorce remains unknown. it is reported that Costner had to pay out close to $80 million to his ex-wife as part of the settlement.
View this post on Instagram
4. Madonna Divorce – $90 Million
Madonna married Guy Ritchie in 2000, and after eight turbulent years, the marriage came to an end.
In 2011, Ritchie opened up about the divorce and said that being married to Madonna was like being in a soap opera. He also stated that the marriage was not romantic and Madonna's behavior was intolerable. Tabloid reports that Madonna paid out close to $90 million to Ritchie as she was by far the richer of the two. The settlement was not only to end the marriage but also to shut him up.
View this post on Instagram
5. Harrison Ford Divorce – $110 Million
After 17 years of a blissful marriage, Harrison Ford and Melissa Mathison split in 2000. The two first met in 1979 and were a perfect match. But like most other Hollywood men, Harrison Ford could not remain faithful to one woman. As gossip and rumors continued about Ford and his pursuit of younger women, his wife filed for divorce. The divorce cost Harrison about $110 million. Mathison died in 2015.
View this post on Instagram
6. Tiger Woods Divorce – $110 Million
Tiger Woods and Elin Nordegren divorced in 2010 after just six years of marriage, which resulted in one of the most expensive celebrity divorces at $110 million.
It appears that throughout the marriage Tiger Woods was involved with other women, sometimes two at a time. Elin found the identity of one female on Tiger's personal phone while he was asleep. Tiger tried to run out of the home, crashed his car and the media quickly discovered his sexploits. Elin got nearly $110 million in the divorce settlement, including a multimillion-dollar home on the beach.
As far as divorces go, this was, perhaps, one that people least expected. Woods enjoyed an excellent reputation not just as a golf player, but as a human being. The revelation that he was having multiple affairs throughout his marriage was a shock for everyone and affected his image in the eyes of many of his fans. In a way, Woods lost more than money during his divorce from Nordegren.
View this post on Instagram
7. Neil Diamond Divorce – $150 Million
After 25 years of marriage, Neil Diamond divorced his partner Marcia Murphey. He had to settle the divorce for $150 million. The divorce was not a big, messy affair but nevertheless proved to be expensive for Diamond.
View this post on Instagram
8. Michael Jordan Divorce – $168 Million
Michael Jordan split from Juanita Vanoy in 2016, and the divorce cost him $168 million. It was one of the most expensive celebrity divorces, especially among famous athletes. The 12-year marriage ended in a divorce because of irreconcilable differences. In addition to the $168 million, Vanoy also got custody of the children and the couple's mansion.
View this post on Instagram
9. Mel Gibson Divorce – $425 Million
In 2006, Mel Gibson and Roby Moore divorced after 30 years. The divorce cost Mel Gibson $425 million.
View this post on Instagram
10. Steven Spielberg Divorce – $100 Million
Steven Spielberg and Amy Irving called it quits after only four years of marriage. Spielberg thought he had a prenuptial, but it turned out that it was on a napkin. A California judge refused to accept the validity of this prenuptial agreement, which wasn't very good news for Spielberg.
Amy was awarded $100 million after just 48 months of marriage in 1989. The cause of the split per Amy was she did not just want to be a housewife. This was a very rare case of divorce in Hollywood where another woman or infidelity was not involved.
View this post on Instagram