4 Mistakes You Should Never Do With Your Paper Shredding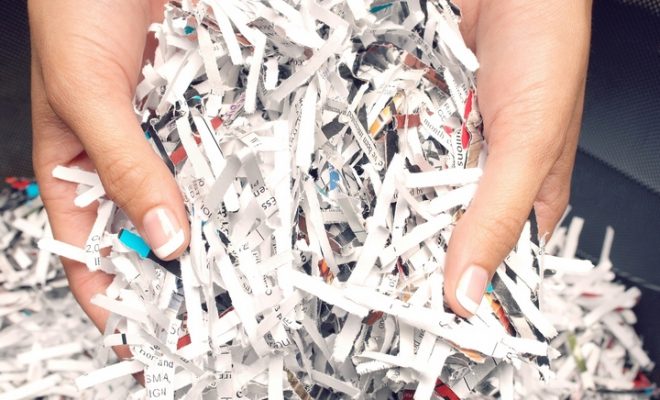 People have been trying to get rid of paper and what they have written on for many years now. That's why paper shredders were first invented by Adolf Ehinger in 1935. Over the years it found a steady market with banks and government departments. The use of paper shredders exploded when a decision by the United States Supreme Court said that information could be seized in a defendants' trash can without a warrant. Today that growth has continued because of information and privacy legislation and increased concerns about fraud and identity theft
Today you have more choices about how to safely get rid of your paper and there are many benefits to outsourcing your paper shredding. But here are some good examples of what not to do when it comes to your unwanted paper documents. Here are some options that are not as well thought-out as paper shredding.
1. Put it in the trash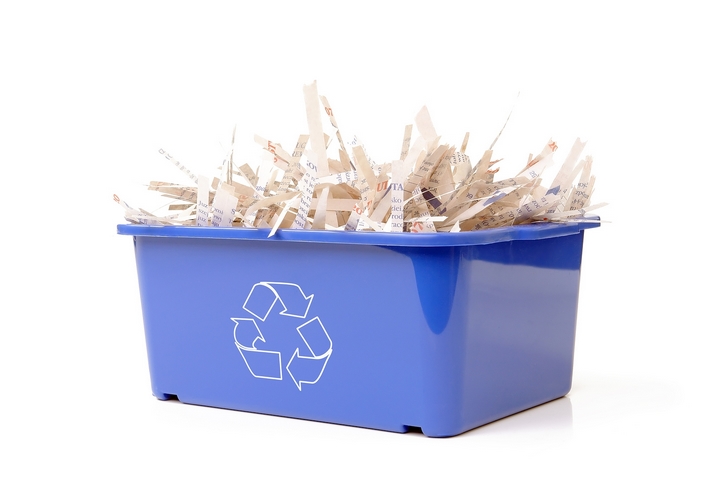 The trash is simply not secure. Even if you pre-shred the documents with an office shredder and even if you tear them into tiny pieces, your confidential papers may still be pulled out of the garbage pile and reconstructed. To your peril. People with bad intent are going through their garbage cans and dumpsters looking for information they can use or sell.
You can also visit every landfill in the country and see papers and documents blowing around in the wind. There are severe fines and penalties if some of these documents end up in the public sphere, or fall into the wrong hands. Do you really want to take that chance?
2. Recycle your unwanted paper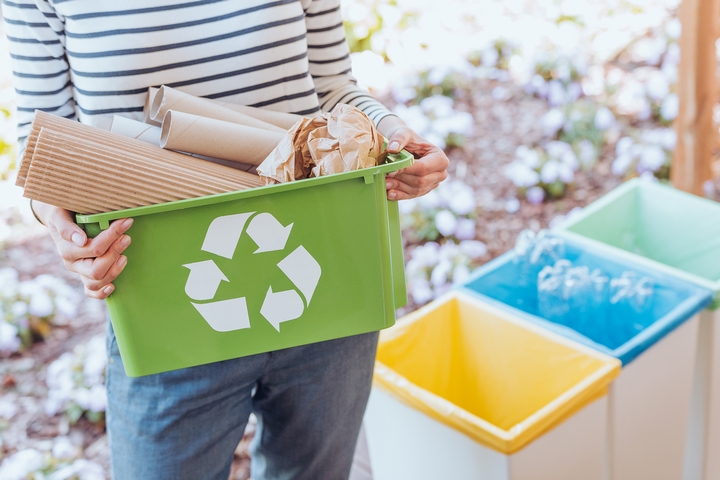 Recycling is not a good option because there is no guarantee that the documents or files have been destroyed. If you use a paper shredding company they will provide you with a certificate of destruction that states the time and date upon which the material in question has been shredded. Recycling does not have the same legal weight as shredding because there are very few totally secure recycling plants or facilities. Recycling might work, but once again there is a very real chance that your sensitive material may become public.
3. Use an in-house office shredder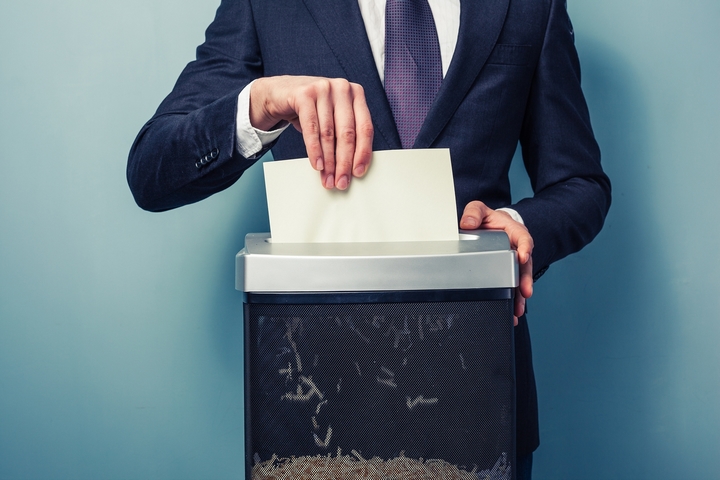 As noted above most office papers shredders only do a minimum amount of shredding and they break down often and get jammed up frequently. Like other informal disposal methods, they do not come with a certificate of destruction so you will not be able to prove that those papers have actually be destroyed. They are at best, a stop-gap measure to ensure confidentiality inside an office or department before they can be completed eliminated by a paper shredding company.
4. Not use a professional service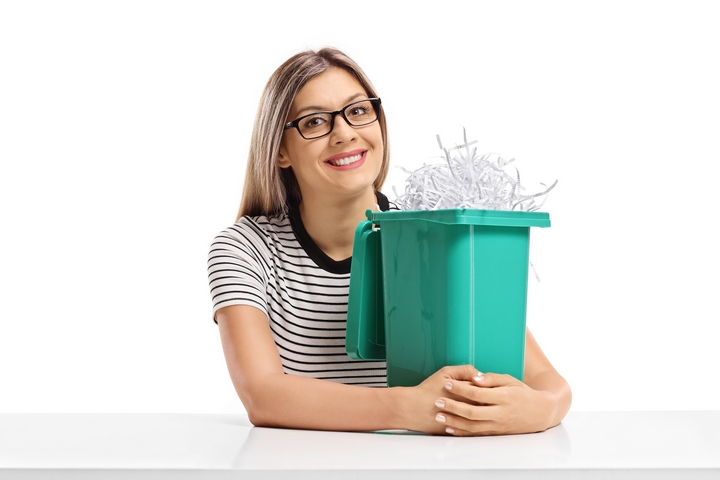 You can dispose of your excess paper products and documents any way you want. But some methods are better than others, especially for confidential, personal, financial or corporate documents. Using the services of a reliable and certified paper shredding company is the best option if you want to avoid the legal, moral or financial impacts if they ever showed up again in public. That would be the smart choice.
To recap, when you use a professional shredding company the paper is shredded property and completely and certificate is provided. Paper shredding is the safest and most secure way to dispose of confidential paper material. It is also relatively inexpensive, especially when you measure it against the steep financial costs and damage to a company's reputation that might come in the event of a leak of information.