6 Benefits of Ceramic Coating for Your Car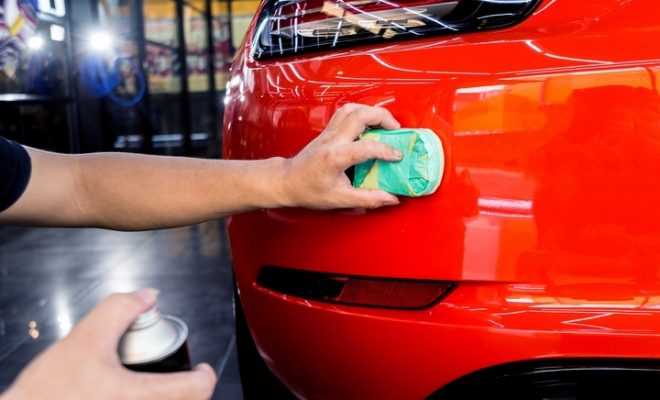 Are you thinking about applying a ceramic coating to your car, truck, or SUV? Ceramic coating has many benefits, as we'll soon get into, but first, what is a ceramic coating?
A ceramic coating is a chemical polymer solution that is applied to the exterior of your car to protect it from external paint damage. Ceramic Pro is a multi-layer-able, clear, liquid nano-ceramic coating. When cured, this technology will transform itself on the surface to a permanent, ridged, flexible glass shield.
The coating is typically applied by hand and seamlessly blends with the paint of your car. This creates a hydroponic layer of protection and gives your car a nice glossy look for long periods of time. There are numerous advantages to getting ceramic coating for your car. Here are the six benefits of ceramic coating for vehicle owners:
Benefit #1: Enhances the look of paint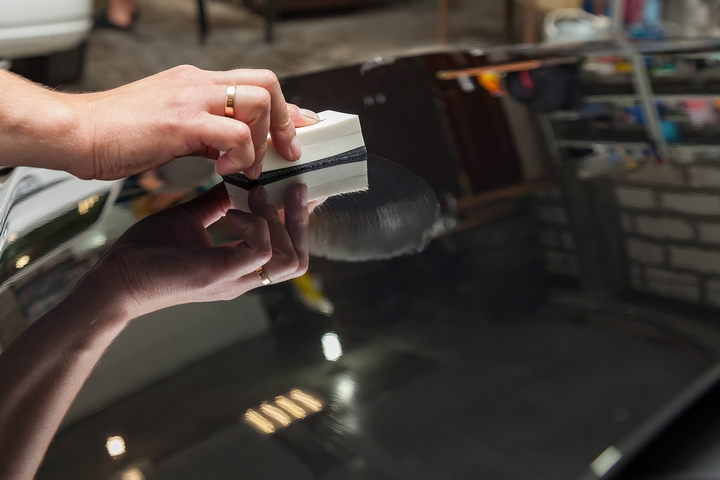 A great benefit of ceramic coating is that it enhances the look of car paint. Who doesn't love that shine after a car has been cleaned and waxed? With ceramic coating, you will get to enjoy that shine for much longer, without the work or recurring expense. The ceramic coating's clear, second-skin will protect a fresh paint job and keep it looking shiny and glossy for ages.
When you have a paint colour like black or white that tends to show dirt a little more clearly, getting a ceramic coating will ensure that your vehicle always looks its best.
Benefit #2: Protection from UV rays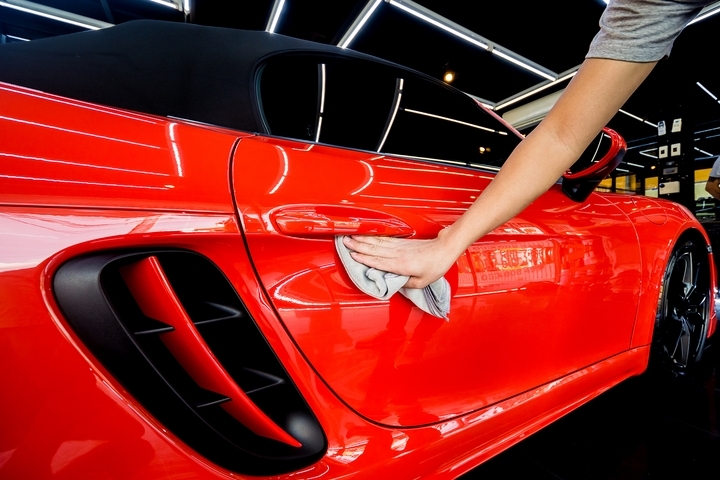 Do you ever get into your car in the middle of summer to find it sweltering hot? You can just imagine what the sun is doing to the exterior of your car, especially your paint job. Here is where ceramic coating comes into play. Think of it as sunscreen for your car!
Ceramic coating will protect your car's paint from oxidizing. This means you don't have to worry about it fading due to sun exposure and having a dull look to it. This is even more important if you commonly park your car outside rather than in a covered garage.
Benefit #3: Protection from other damaging sources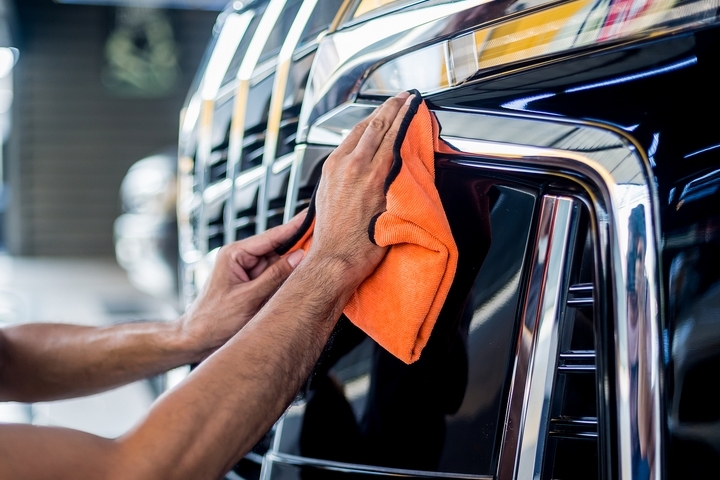 In addition to protecting your car from damaging UV rays, a ceramic coating also protects your car from a variety of other damaging sources.
One of those things is chemicals. Chemicals found in most cleaners, gasoline, bird droppings and brake fluid can be very damaging when they come into contact with your car's paint.
Ceramic coatings are also scratch-resistant. So, if you come into contact with bushes, low tree branches, and brushes with bikes (to name a few), you don't need to worry about your car getting damaged.
With a ceramic coating, it will act as a shield between your car and all of those potentially damaging agents. That means you don't have to worry about your car's paint peeling off.
Benefit #4: Easy to clean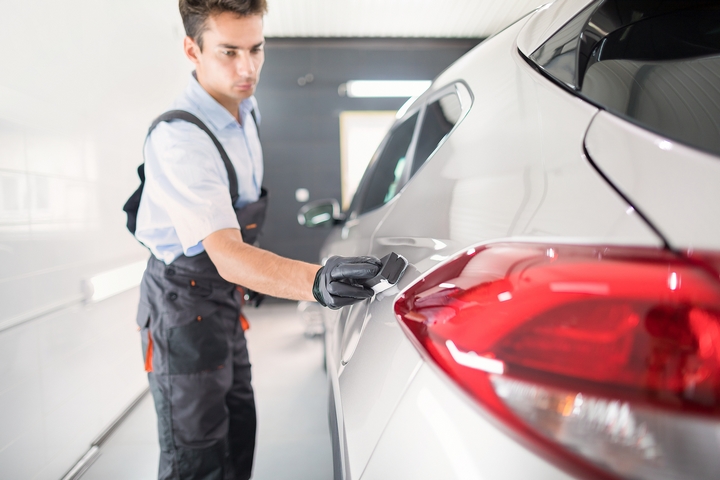 If you like having a clean car, you might find yourself regularly scrubbing it on your driveway or bringing it in for frequent detailing. This can be quite costly and time-consuming.
With a ceramic coating, on the other hand, you don't have to worry about the coating coming off. It does a great job of blending in with your car's paint colour and even repels water. So, any type of water-based dirt and grime will easily just slide off the outside of your car. This is because a ceramic coated car is smooth and free of abrasions, meaning that there is nowhere for dirt to stick to.
To get any residual dirt off, all you need to do is give it a quick rinse and it's as good as new!
Benefit #5: Long life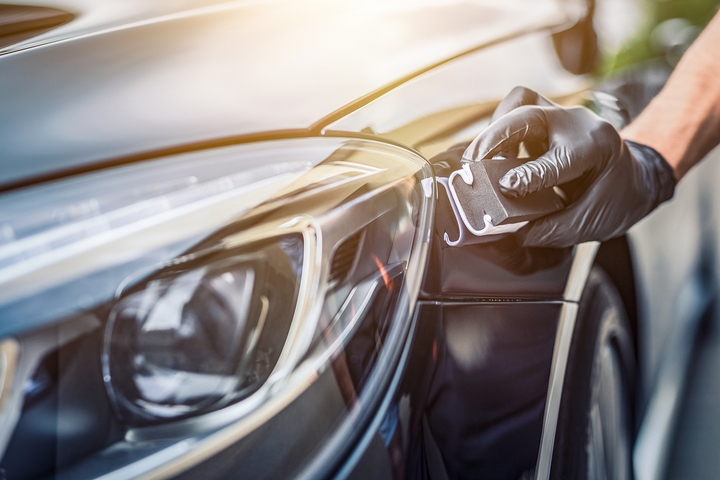 Ceramic coating lasts a long time. That means that you don't need to worry about your car's paint job for a while.
You also don't need to worry about spending time and money getting the outside of your car detailed and waxed regularly.
If you're looking for a no-fuss way to keep your car protected from potential damage and looking shiny and new, a ceramic coating may be right for you and your car.
Benefit #6: Cost-effective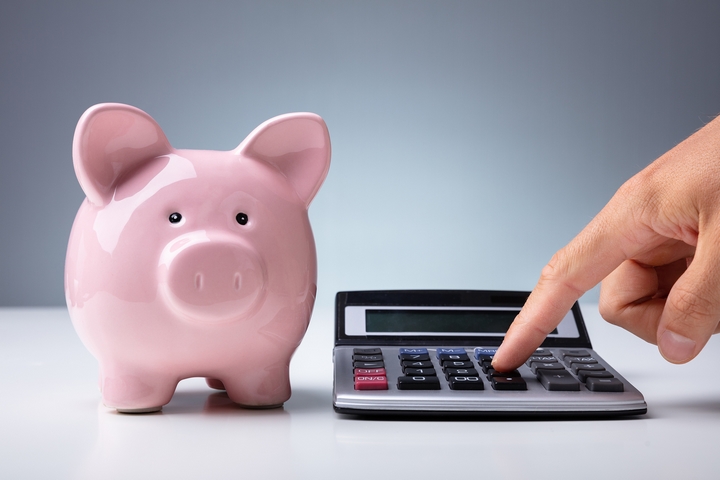 Yes, the cost of ceramic coating will be more upfront, but in the long run, it will save you money. As we have said, you will no longer need to spend money having the outside of your car detailed and waxed. If you have to spend money getting your paint job redone because it was exposed to harmful UV rays, chemicals, or scratches, that all adds up too.
With ceramic coating, you will no longer have to spend money on repairs of this nature. It's also much more satisfying spending money preventing damage rather than spending money repairing the damage!
These are just a few of the many benefits of getting ceramic coating applied to your car. Will you be taking advantage of its benefits?