The 5 Different Types of Two Wheeled Vehicles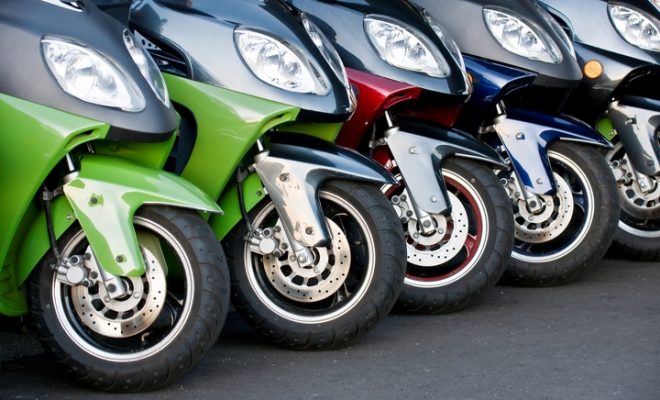 When you think about your morning commute, do you ever think about a way to get to work that would be a little more exciting than the highway, train, or walking? Well, why not hop on a bike, segway, motorbike, dicycle, recumbent bicycle or any other 2 wheeler? Confused as to what some of these are? Don't worry, we have you covered.
There are some methods of transport that can make any ride much more enjoyable. There are also some two-wheelers that are downright bizarre. This list contains the many different types of two wheeled vehicles available in the market. The next time you head out for an adventure, consider riding these types of two-wheeled vehicles:
1. Segway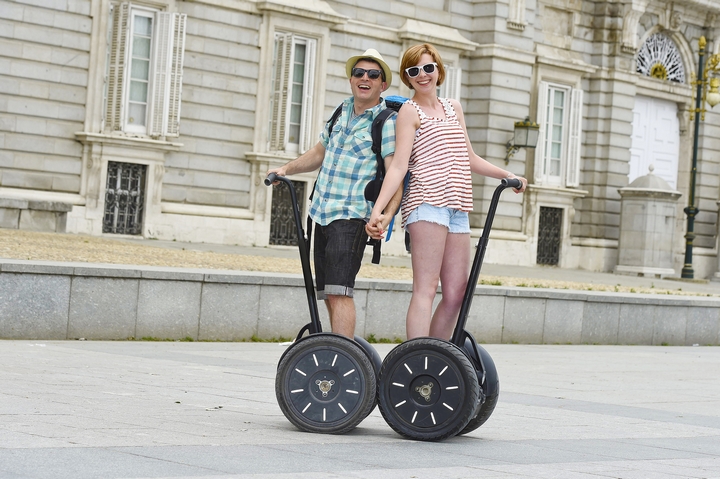 We thought that we would start with a fun two-wheeled vehicle. The segway, otherwise known as a dicycle. It has two parallel wheels that are placed side by side. This manages to stay balanced through a complex series of counterbalances, magnets, and magic… probably. Once you get over your initial fear of falling flat on your face, these can actually be a lot of fun to ride. Even though you might feel a little silly looking.
A fun fact about the segway is that the creator thought it would be a global revolution and that in no time it would replace the car. It was developed in secret to prevent anyone from stealing the technology. Sadly, this bright future failed to materialize and only a few people adopted this two-wheeled technology.
2. Bicycle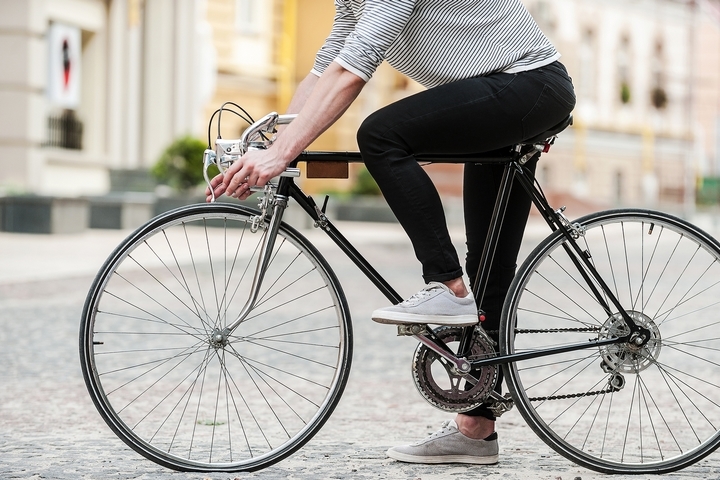 A bicycle is the classic way to get around under your own power. It's easy, it's just like riding a bike. Learning how to ride a bicycle is a right of passage for many children. Being able to take off your training wheels and ride around the block unassisted was the first taste of independence that most people experience.
Bicycles became popular in Europe towards the end of the 19th Century. Although there are conflicting theories as to who and where the bicycle was invented including China many centuries earlier, they really took off at this point in history. This is probably due to modern manufacturing methods allowing them to be produced easily and cheaply.
These types of two-wheeled vehicles are still one of the most practical ways to get around a city as they can navigate their way through dense traffic. As a bonus, classic bicycles and electric bicycles both have no carbon emissions, so you can enjoy your staying fit and healthy while also saving the planet. What a deal!
3. Motorized bicycle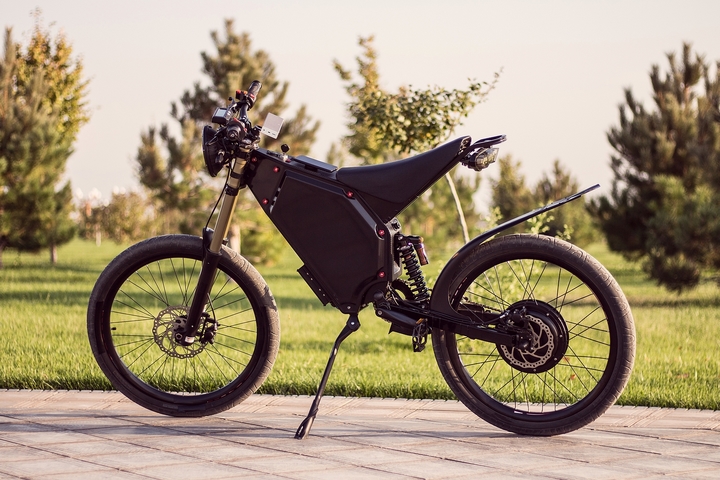 Not to be confused with a motorbike, a motorized bicycle allows you all of the benefits of riding a bicycle with much less effort. The motor assists the cycling motion that the rider puts into it. There is a wide variety of engine types and you will be able to find one that suits your needs.
Popular among those who want to ditch the car but not work up too much of a sweat on the way to work. These two-wheeled vehicles can take a little getting used to, but once you hit the groove of riding on one of these you will not regret it in the slightest.
4. Recumbent bicycle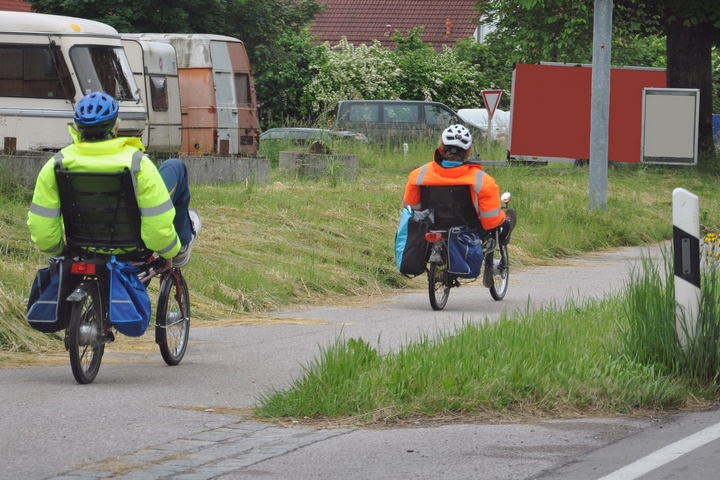 If you live in the downtown area of a large city, you will have probably seen a few of these two wheeled vehicles around, but may not know what they are called. This looks like a bicycle, only the rider is lower to the ground and leaning back. This might seem like an odd configuration until you try it out. It can be a lot more comfortable for the rider. Having your weight distributed more evenly can make it much more comfortable. You are essentially sitting down in a chair with full back support.
The one downfall to this design is that you are considerably closer to the surface of the road. This can make it harder for some vehicles and pedestrians to see you.
5. Motorbike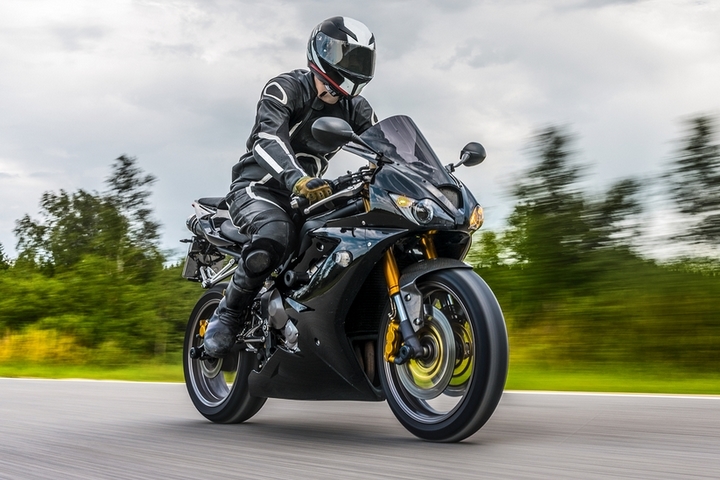 We all know what these two-wheeled vehicles are, right? They have often been used in films and TV to show how cool a character is. To the point where the Fonz always has his motorbike in the shot behind him in Happy days. Even when they're inside a house. Don't believe us? Look for yourself.
Motorbikes are much more than a mode of transportation. They are a lifestyle for many. There are even Motorcycle groups that have their entire social circle based around the motorbike and their other motorbike friends. Sometimes these friendships develop into clubs.
There are also a great many varieties of motorbikes out there to choose from. There are the classic choppers all the way through to sportsbikes. The two designs could not have less in common. Even the riders would struggle to find any common ground.