6 Different Types of Buffet for Your Corporate Event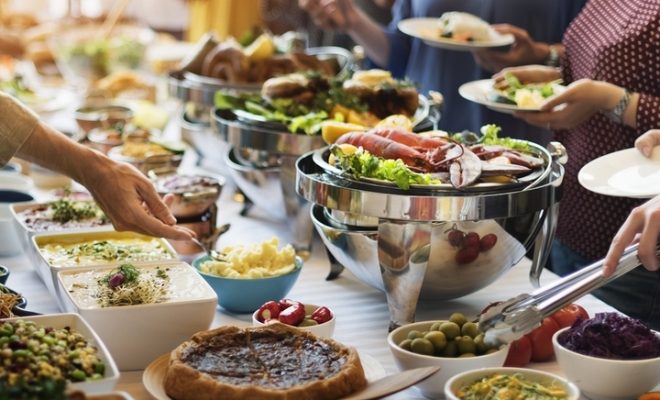 There's only one way to go when it comes to catering at a corporate event: buffet. Let's face it; a buffet is one of the most straightforward meal plans to pull off. Besides, it's also one of the least expensive, especially when catering to a corporate bunch. However, most caterers end up with the 'same o' buffet menus that seasoned events connoisseurs have simply had enough of.
For the perfect buffet during your corporate catering event, the tired buffet spread featuring mashed potatoes, rubbery chicken, and overcooked green beans just won't impress anyone anymore. So, to add spice and razzmatazz to your buffet, why not go for out-of-the-box meal themes.
At your next corporate event, you can coordinate with the catering company to offer these six types of buffet plans:
Type #1: Hawaiian Island Buffet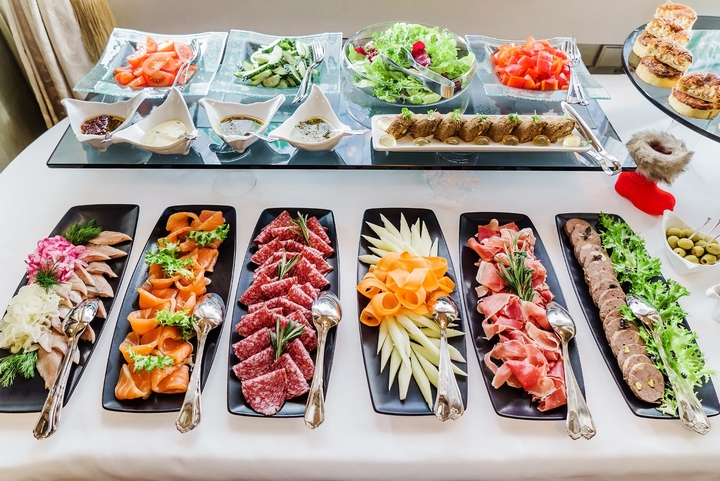 So, they came expecting the usual tired buffet? They are in for a real surprise with this type of buffet. In an instant, their eyes light up at the site of a meal that includes steamed veggies, pineapple chicken with teriyaki glaze, kalua pork, and Polynesian rice. Suddenly, you have everyone excited about food as the island flavour wafts into their nostrils and taste buds.
Add to this mix some seasonal island fruit combo that includes guava, watermelon, pineapple, mango, and papaya. You will have even the most seasoned events connoisseur interested. You can also throw in tri-coloured chips and mango salsa to take things a notch higher. While at it, why not step up another notch by adding more authentic dishes such as taro and haupia from the Pacific Island?
Type #2: Pasta Napoli Buffet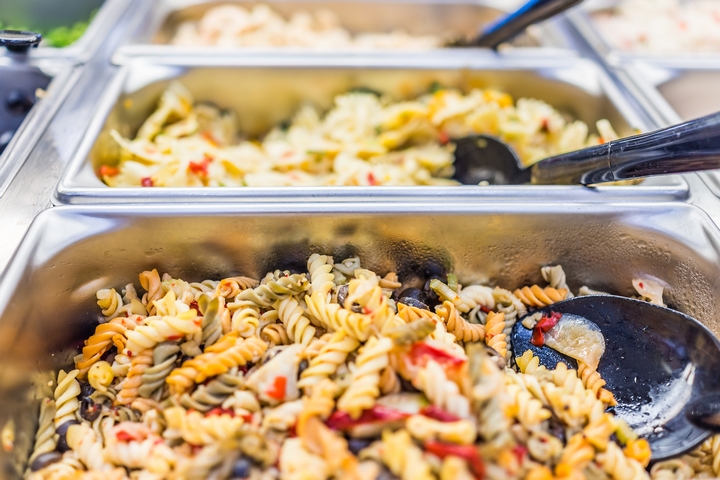 Disclaimer: this is an Italian affair. These types of buffet is especially ideal for dinner and lunch. If you're looking to put your guests in charge of a memorable dining experience, you better go with a pasta Napoli buffet. The guests can have their choice of pasta, such as spaghetti, rotini, fettuccine, linguini, penne, among others.
Add to this their favourite pasta sauce, and you have an award-winning buffet. Among the most popular sauce choices are pesto, cream tomato, mushroom marsala, marinara, and garlic butter. To wrap up the Pasta Napoli experience, provide Italian vegetables, toasted garlic bread, and fresh Caesar salad. To scale things up a little, add sausage, chicken breast, peppers, chicken alfredo or meat sauce. This combination is simply irresistible.
Type #3: Go South for Dinner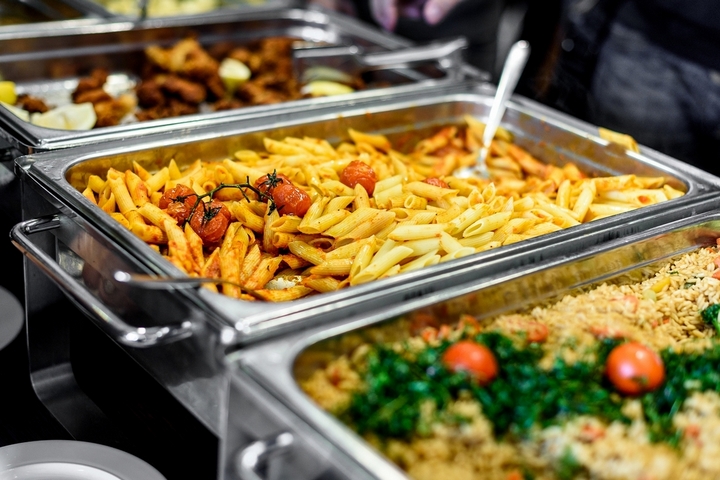 Delve into the Deep South to give your guests a buffet experience they won't forget in a hurry. The Southern table dinner buffet is a proven guests-pleaser. The menu features grits with prosciutto and cornbread stuffed quail, shallots, and mushrooms.
For the salad, spike things up a notch by providing cornbread and scones honey butter, orange rosemary pan-braised carrots, and arugula salad. To wrap what would go down as one of the best corporate event dinners, serve the guests with the world-famous apple charlotte, garnished with whipped fresh cream.
Type #4: Cold Buffet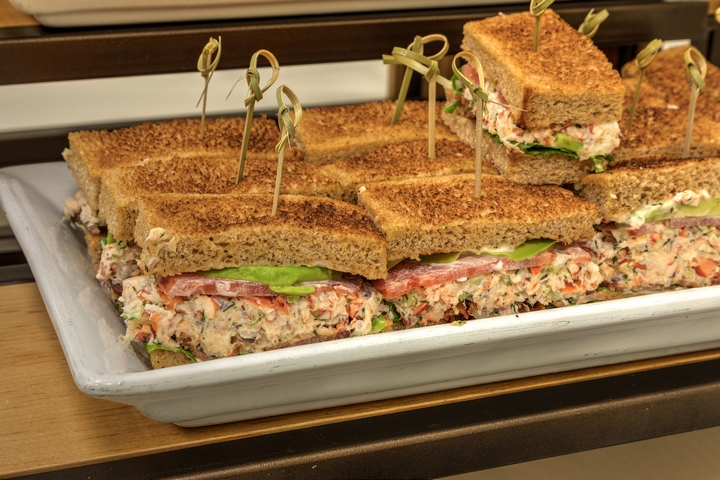 Among the decisions you will have to make when hiring corporate caterers is whether you will be serving a hot or a cold buffet. For a cold buffet, the specialty sandwich platters are a winner. There's a range of sandwiches, vegetables and cold cuts to choose from.
You can also go for a grab-and-go menu that comes with a creative variety. Sandwiches are, however, not appropriate for a corporate event. They are more suited to informal or casual events.
Type #5: Hot Buffet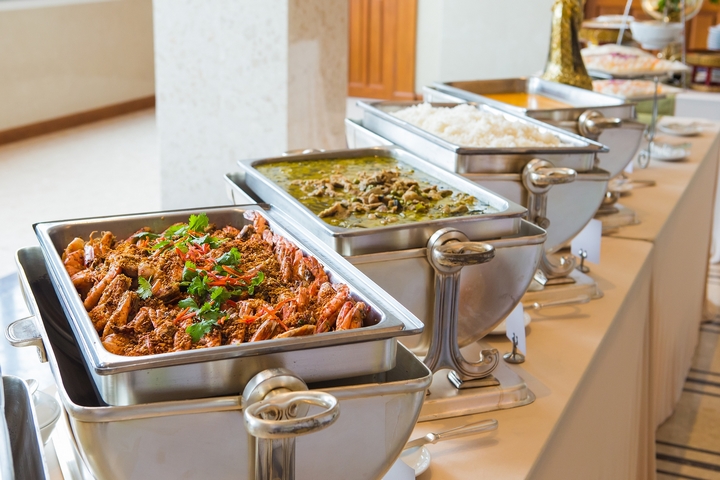 Should you settle for a hot buffet, you will need to come up with a more elaborate meal plan. The aim of these types of buffet is to satisfy every palette. This is not easy, especially if one adamantly refuses to diversify.
One way of making sure all of your guests' palettes are taken care of is by including fish, chicken, beef, turkey, and as many side dishes as possible. Aim to ensure everyone at the event has something to eat. A hot buffet is very ideal for corporate events and other formal gatherings.
Type #6: Vegetarian Buffet Options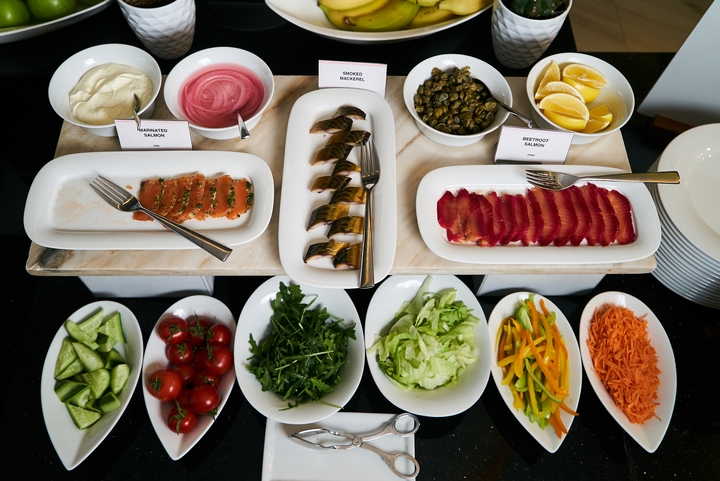 Every corporate event is likely to have a bunch of vegans. Irrespective of whether you're offering cold foods, hot buffet, or a combination of the two, make sure vegans have something to eat as well. Mediterranean spreads, salads, and roasted vegetable platters are excellent vegetarian meal choices you can't go wrong with. The most critical thing is to ensure everyone is catered for, their dietary restrictions and preferences notwithstanding.
Your corporate event can go down as one of the most memorable for a variety of reasons. Among these is a catering service that understands your guests' food preferences and choices. The perfect buffet for a corporate event must take into consideration the dietary needs of vegans and everyone else. Everybody should be able to walk to the buffet table and find something they like. Whether you're serving cold or a hot buffet, make sure both vegans and non-vegans are not disappointed.