4 Inspirational Startup Success Stories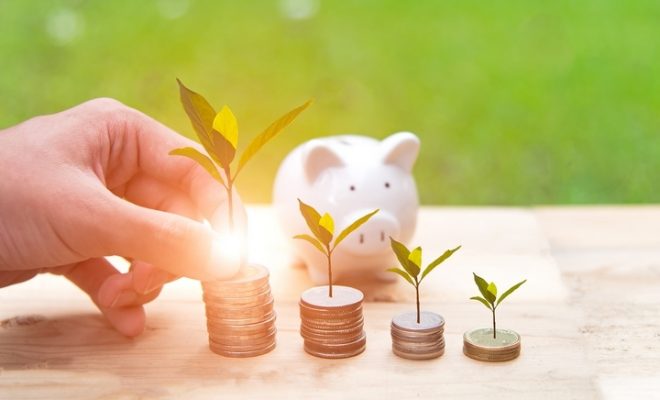 There's something to be said about the spirit of an entrepreneur. It could be risky to start a brand new business from scratch, not to mention how much resilience is needed to succeed with these lofty ambitions. With very limited resources and possibly a small business loan, you are expected to grow your business into a booming success. In the business of entrepreneurship, you have to be ready to deal with the lowest of the lows in order to feel the height of accomplishment that fuels the fires of aspiration.
However, for every big win, there is typically a string of unfortunate losses following behind them, so it is very easy to become disheartened in the pursuit of your dreams. That steadfast toughness in the face of failure is what separates a successful startup story from a less than accomplished one.
In honour of that spirit, let's take a look at several startup success stories that could inspire an entrepreneur through the tough times.
1. John Paul DeJoria (Paul Mitchell and Patrón Spirits)
Following his honoured service in the U.S. Navy, John Paul DeJoria was left with few options, but a world of opportunity. It was during this time that he did whatever it was necessary to survive. These necessities included everything from pumping gasoline, to janitorial work, to even selling encyclopedias.
During this time, he experienced many things, including homelessness, but his story was just beginning. In 1980, DeJoria and partner Paul Mitchell took a combined total of $700 and started a company that catered to hair dressers, salons, and the beauty industry as a whole.
In their perfect niche, the two were able to find great success with their hair products. This effectively turned $700 into over an estimated $1 billion annually, all through hard work and good business. In the time since then, DeJoria has founded another successful company, Patrón Spirits, and continues to thrive today.
However, the money and success has not made him forget about his origins, as he is a very active philanthropist. A great deal of his wealth has been graciously given to many charities of value, including one that helps victims of homelessness get back in the game.
2. MaryBeth Hyland (SparkVision)
Every startup success story has an origin. For the most part, startups are centered around something that the entrepreneur knows intimately, whether it be a skill, an everyday challenge, or an experience. For MaryBeth Hyland, her startup was born from a mix of all three. Her skills with human interaction originated as a child, when she was an unfortunate victim of abuse.
In the fires of adversity, she honed her skill to understand human connection and how to approach people in order to get the best outcome possible. Today she uses that skill set to help people create workplace cultures that allow people to thrive and excel in their specific areas. She is an exemplary ideal of how a person can take the worst parts of the world, and use them to create a brighter, better future for all.
3. Travis Kalanick (Uber)
Of course, not all startup stories are as dramatic or desperate as some are. There are many startups that are products of a simple light bulb moment. This is the case of Travis Kalanick, who was late to a Parisian conference due to a lack of cabs around him.
What started as a small idea in a moment of inconvenience grew to change the face of the transportation industry. He envisioned a way to make transportation services cheaper, and easier to deal with, and thus Uber came to mix the industries of tech and transportation for everyone.
This idea came after two previous startup failures for Kalanick, so the road to success was a bit difficult and filled with caution, but Uber has now grown to be an international phenomenon that is also a household name at this point. Recently valued at a worth of approximately $69 billion, it is safe to say that Uber was a success.
4. David Daneshgar (BloomNation)
Of all of the ways that a startup can be born and become successful, there is a way that can apply to anyone, at any time, however unlikely that it is. David Daneshgar's journey came from none other than sheer, blind luck and risk. He and two friends wanted to start an online marketplace that made it easier for florists to connect with their customers, which was a great idea.
However, the funding start the project was not there, but $1000 in savings was. Daneshgar entered a poker tournament with that money and walked away with $30,000, which was just enough funding to create BloomNation.
The point of this startup success story is that sometimes life will present you with a unique opportunity to make your dreams a reality. You simply have to guess which opportunities will pay off for you in the end. However, it should be said that Daneshgar was already an accomplished winner of the World Series of Poker, so his victory was not entirely due to blind luck, but it was a product of him taking a chance by utilizing skills that he had acquired in his life.
Your opportunity may not come in the form of a gambling tournament, but you should always be on the lookout for it.