6 Famous Dancers with Legendary Dance Moves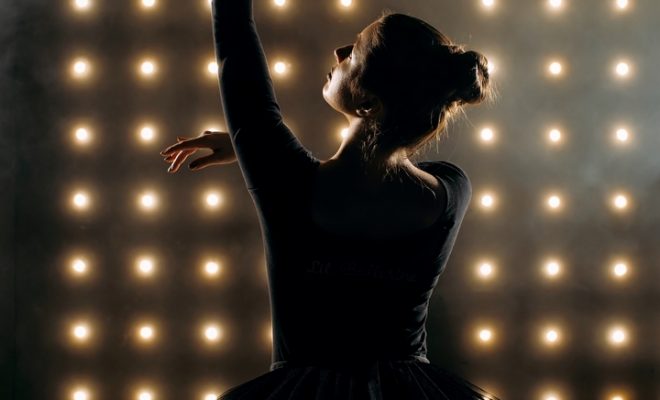 Dancing is a skill that most anyone can learn, but few ever truly master. Those legends who do master dance are often remembered for their talent for years, however. In fact, the previous century had an incredible amount of famous dancers who often mixed their smooth moves with other talents. In some cases, this mixing of talents eventually defined the dancer's lives.
As we delve into the world of dance, let's celebrate six of the most famous dancers and the stories behind their roads to success.
1. Mikhail Baryshnikov
Known as the most masterful living ballet dancer at this time, Mikhail "Misha" Baryshnikov is a famous dancer hailing from Russia. However, in 1977, he also received a nomination for the Academy Award for Best Supporting Actor and a nomination for the Golden Globe for his work as "Yuri Kopeikine" in the movie "The Turning Point." Clearly, Misha is a powerhouse of talent deep down.
He also played a significant role in the last season of the television series "Sex and the City" and starred in the film "White Nights" with American tap dancer Gregory Hines. Time will only tell where this fantastic dancer will end up next, but we're sure to be watching closely wherever that may be.
View this post on Instagram
2. Michael Jackson
The King of Pop. It's pretty hard to list famous dancers without saving a place for Michael Jackson, himself.
From his childhood days on stage, it was clear that Jackson was something special. His incredible vocal talents stood to highlight his godly ability to dance. These talents served him well into his final days, despite any controversies surrounding him. While Jackson was deeply troubled in his personal life, he was always sure to become the master of the stage and anyone's attention in the vicinity when he hit the scene.
View this post on Instagram
3. Sammy Davis Jr.
American singer, dancer, actor and comedian. Those are a lot of hats for one person to wear. Sammy Davis, Jr. was a famous dancer mostly remembered largely for his ability to tap dance. Her mother had been a tap dancer and her father had been a big supporter of vaudeville. Davis traveled the circuit with his father at the age of 3 and began his tap dancing at 4.
Following his 1946 military discharge, he reunited with his father and perfected his performance by doing flash-styled tap dances and impressions of popular stars of the time as well as singers. He also began playing trumpet and drums, and singing to Sammy Sr.'s accompaniment, aided well by his uncle's soft shoe tapping in the background.
Years later, he became friends with Frank Sinatra and Dean Martin and became a member of his group of friends, known as the Rat Pack. This is where he truly was allowed to shine and cement himself in entertainment history.
View this post on Instagram
4. Fred Astaire
Fred Astaire was a famous American movie star and Broadway performer. As a dancer, he is best remembered for the flawless rhythm and perfectionism he displayed with each performance. Of course, his role as a dance partner and romantic interest on the screen of Ginger Rogers, with whom he co-starred a series of 10 Hollywood musicals, did not hurt his image either.
In addition to film and television, many dancers and choreographers, including Gene Kelly, Rudolf Nureyev, Sammy Davis Jr., Michael Jackson, Gregory Hines, Mikhail Baryshnikov, and George Balanchine, recognize Astaire's influence on them. That kind of legacy doesn't just happen by accident, and he is remembered as one of the most famous dancers in the last century.
View this post on Instagram
5. Margot Fonteyn
Margot Fonteyn was an English ballet dancer, considered by many as one of the greatest classical ballerinas of all time. As you can imagine, that is not a title given out lightly. She is an inspiration to all ballerinas and any students taking ballet classes.
Fonteyn spent her entire career as a dancer with the Royal Ballet, finally being named "Prima Ballerina Assoluta" of the company by Queen Elizabeth II, herself. Fonteyn's ballet dance was characterized by masterful technique, a high sensitivity in regards to the music danced to, as well as the sheer grace and passion displayed in performance.
Her most famous role, however, was Aurora in Sleeping Beauty. All in all, that's a resume that is difficult to top for almost any dancer.
View this post on Instagram
6. Gregory Hines
Gregory Hines was a famous dancer, actor, singer, and choreographer. While that is an impressive write-up already, he was mostly known for his extraordinary tap dancing skills.
Hines started his tapping when he was a mere 2 years old and started dancing semi-professionally at 5. This led to him appearing in several dance movies, including White Nights and Tap.
Hines was an avid improviser, as well. He improvised the steps of the tap, the tap sounds, and the rhythms associated with the tap alike. His improvisation was like that of a drummer, wherein he would hit a solo and play things by ear while putting on the show. Plus, while he inherited the roots and tradition of rhythmic black tap, but he also experimented with a new style, merging tap, jazz, new music and postmodern dance with his unique style.
View this post on Instagram