8 Different Types of Pigs and Their Characteristics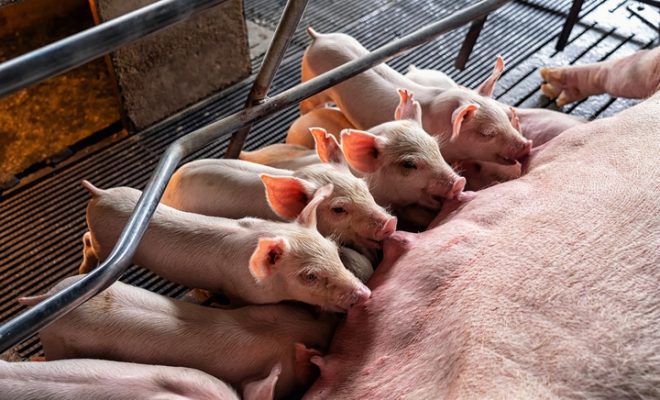 There are many types of pigs in the world, both domestic and wild. Each type varies in appearance, size and biological characteristics. The next time you sit down to enjoy your plate of bacon, you might find yourself wondering what breed of pig that it originated from.
Like earlier mentioned, there many different varieties of pigs in the world. However, the following are some of the most common types of pigs:
1. The American Landrace Pigs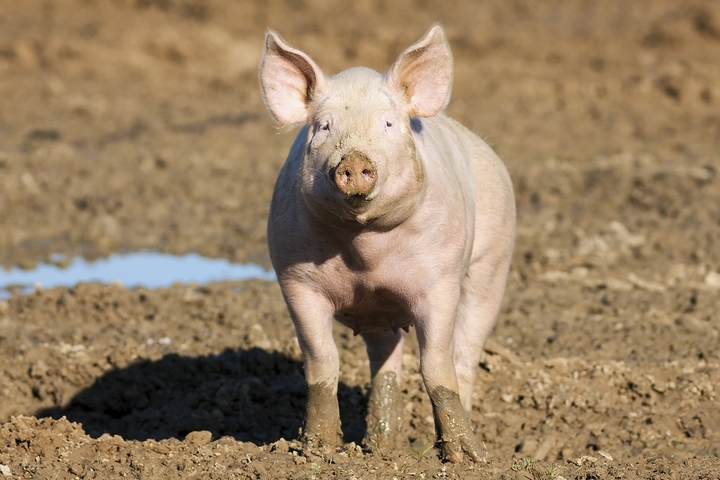 The American Landrace is a domestic pig. It is medium to large in size and has a white body. These types of pigs have a relatively long body compared to other pigs, which is covered with fine hair. The American landrace pig is known for its long snout. Its ears usually droop and slant forward in a way that the top edges are parallel to its straight nose.
It has outstanding abilities when it comes to raising large litters and when farrowing. This pig is mostly bred for its meat and is known for its smoothness and lean carcass. The American Landrace is prolific, sturdy, and matures very fast.
2. The American Yorkshire Pigs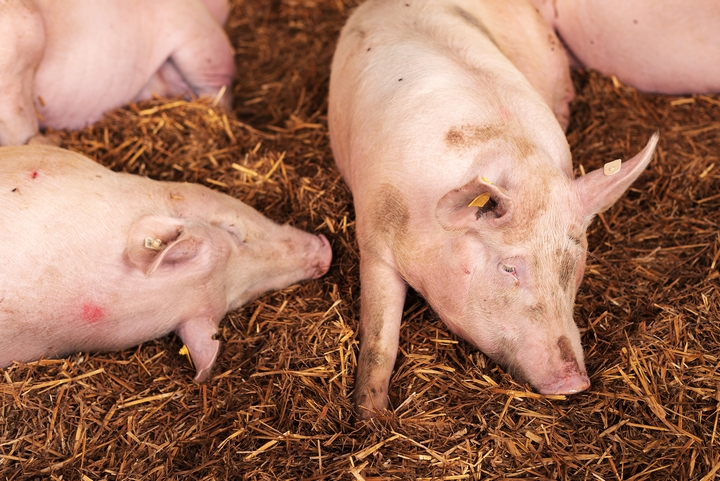 These types of pigs are the most popular in Canada. The American Yorkshire pig is white and features erect ears. This pig is known for its masculinity and has low back fat and a high percentage of lean meat. It is usually described as durable. The American Yorkshire pig is said to have been developed in the county of York, England.
3. The Angeln Saddleback Pigs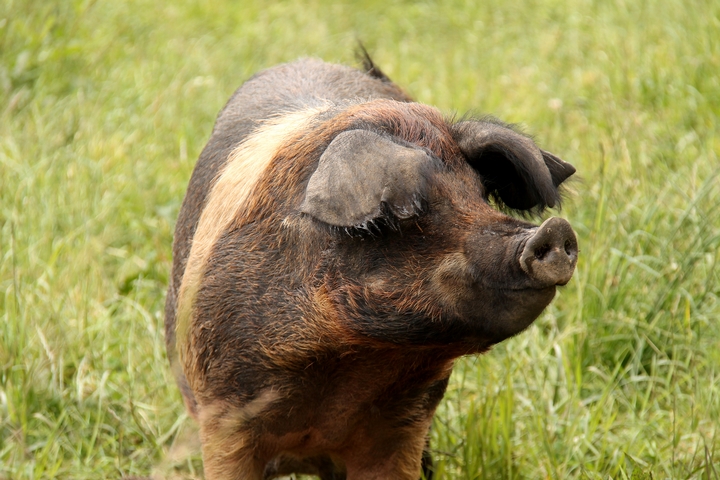 The Angeln Saddleback was recognized as a new pig breed in 1937. It is native to Angeln, Germany. The Angeln Saddleback pig sometimes goes by the name Angler Sattelschwein. It is one of the rarest types of domestic pig breeds. It is mainly bred in Schleswig-Holstein, Germany. The Angeln Saddleback is large and lop-eared. It has a black body featuring a white band that goes all the way around its body and down to its forefeet.
The boar variety of this pig typically weighs 350 kg and has a height of 92 cm. The sow variety weighs 300kg and has a height of 84 cm. The Angeln Saddleback sows are known to be very fertile and produce a lot of milk, but these types of pigs will require diligent care regarding their dietary needs and waterer supplies.
4. Bentheim Black Pied Pigs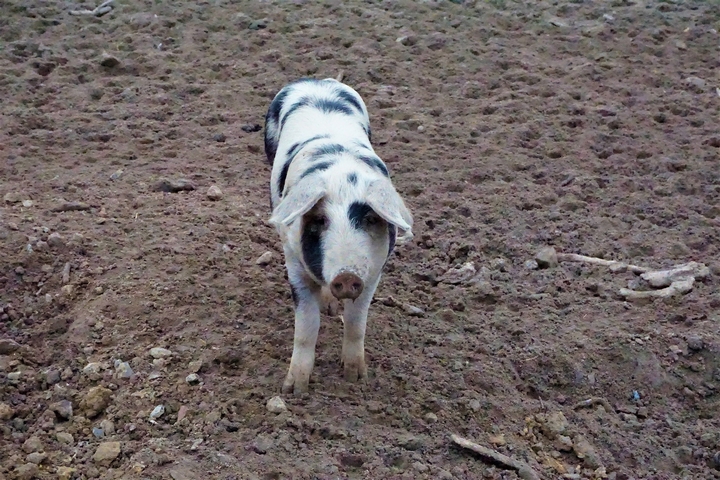 The Bentheim black pied variety is in some cases known as Buntes Bentheimer Schwein. It is native to Bentheim, Germany and was introduced during the early 20th century by crossbreeding local breeds with Cornwall and Berkshire pigs. In the 1950s, the Bentheim black pied pig almost became extinct.
It is among the rarest domestic pig breeds that are found in Germany. It is medium-sized, lop-eared, and is mainly white with black spots and grey ring-like shapes. The boars weigh 250 kg with a height of 75 cm, while the sows weigh 180 kg with a height of 70 cm.
5. Berkshire Pigs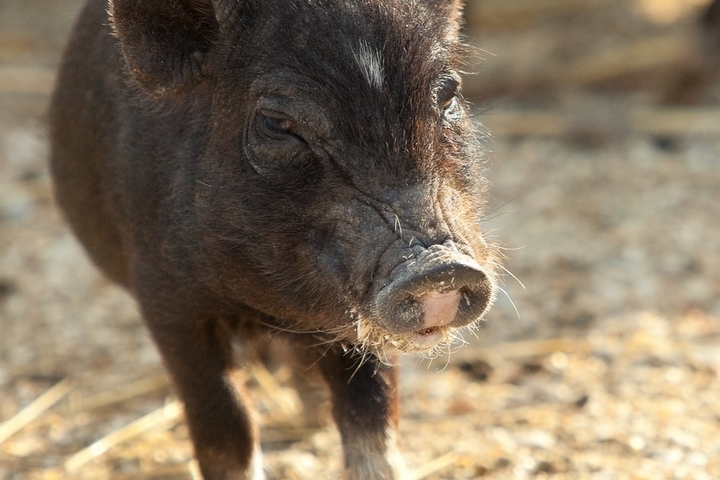 The Berkshire pig is said to be the oldest pig breed in Britain. It was bred in the Wantage and Faringdon regions in the English county of Berkshire. Its pork is famous for excellent meat marbling. The Berkshire pig matures early and is predominantly black with white spots on its legs, face and the tip of its tail. Its dished snout is of medium length, while its ears are relatively large. The Berkshire pig is known for its wrinkle-free neck and perfectly sloped shoulder blades. It also has short straight legs and a straight underline belly.
6. The Danish Landrace Pigs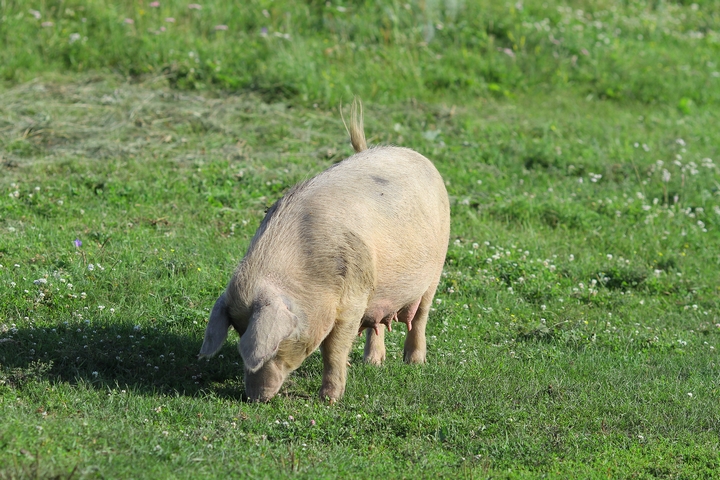 The Danish Landrace is native to Denmark. Its size varies from medium to large. These types of pig features a long white body that is covered with fine hair. It has a long snout and drooping ears. It is mostly bred for the production of pork. Courtesy of this breed, Denmark is the leading bacon exporting country in the world. For a long time, Denmark did not allow the export of its pig breed to other countries to maintain her position as the leading bacon producer.
7. The Gloucestershire Old Spot Pigs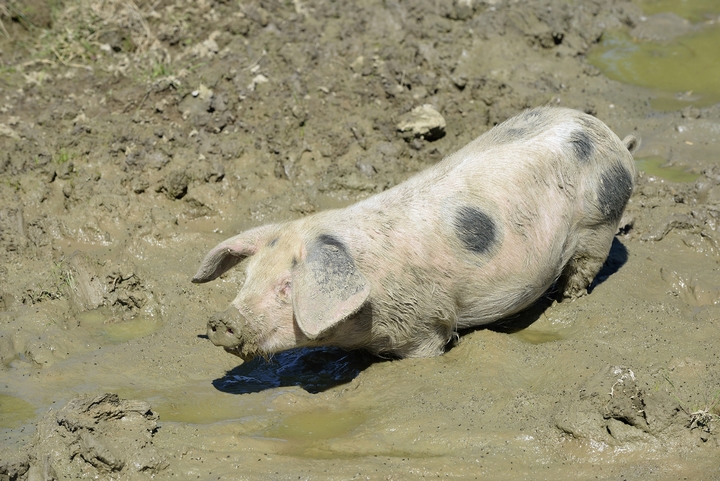 The Gloucestershire old spot pig is native to the English people. This pig is predominantly white with a few black spots. The Gloucestershire old spot is in some cases known as an 'Orchard pig' since they were traditionally pastured in orchards. It is also known as a 'bacon' pig since its body provides a large percent of bacon compared to other breeds. The Gloucestershire old spot has more fat than other commercially popular breeds. They are very calm and well natured, making them great for small farmers.
8. The Tamworth Pigs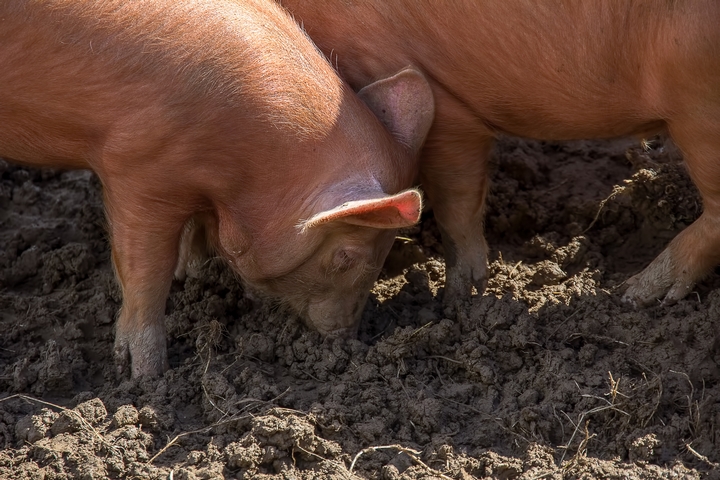 The red Tamworth pig is one of the oldest breeds known to man. It's a highly endangered species that features an elongated head. The Tamworth pig has a long narrow body with erect, pointed ears. Its face features some rectilinear lines clearly visible on its snout.