The Top 5 Best Leaders in the World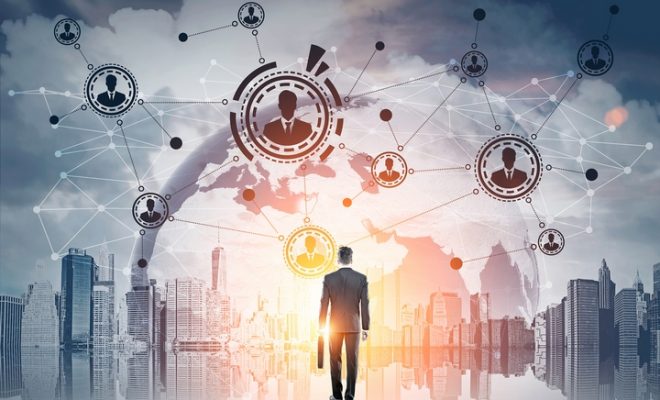 Every organisation in the world – business, government, non-profit – seeks out the best leaders to build the entity, improve productivity, and achieve its ultimate objective. Before they can select a leader, it is typically asked: what's a leader? And, more importantly, how do you detect the best leaders in the world?
Former President Dwight D. Eisenhower once said about leadership: "The supreme quality for leadership is unquestionably integrity. Without it, no real success is possible, no matter whether it is on a section gang, a football field, in an army, or in an office."
We witness the best leaders on the world stage on a daily basis. Whether they maintain leadership qualities or not can be debated, but these individuals are powerful, admire, and successful in attaining their early goals.
Here are five of the best leaders in the world:
1. Angela Merkel – Politician
Angela Merkel became chancellor of Germany in 2005 and since then has been one of the most dominant and the most confident woman in the world. Merkel is known to be a skilled negotiator and over the years, has led Germany to an economic position of power. She has enriched the European union with her ideals of sovereignty and economic power.
Over the past decade, she has opened up the country to millions of immigrants from the Arab world, which has earned her recognition as a humanitarian. Merkel is currently serving her fourth term but has already announced that she will not be seeking another term as chancellor in 2021. But she will always be known for her amazing leadership as she steered Germany through a financial crisis and back to growth, making it Europe's largest economy.
2. Pope Francis – Religious Figure
Pope Francis, born Jorge Mario Bergoglio, is the head of the Catholic Church and sovereign of the Vatican City State. He is distinct in his position a she is the first Jesuit pope as well as the first pope from the Americas.
At a time when the Church is going through turbulent times, Pope Francis has played an important role in bringing stability and respect to the church. He has been vocal about his support for refugees, victims of sexual abuse and has tremendous compassion for the handicapped and poor. As a person, Pope Francis likes to keep a low profile. He appears to be a very humble and affectionate leader. During the last few years, he has been acknowledged as a fighter for women's rights globally.
The key reason for his popularity is his down-to-earth interaction with people at all levels, including visiting prisons, hospitals, and orphanages.
3. Xi Jinping – Politician
Xi Jinping was born in 1953 is the current President and the General Secretary of the communist party of China. He also has many other government roles chiefly those that deal with military reform, economy, the internet, and trade. Unlike Trump, Xi is a quiet leader, but insiders claim he is intelligent and likes to keep up with the current affairs.
Under him, China has seen solid growth in every sector. Besides becoming an economic power, with billions of dollars invested in many countries China is now helping development in many parts of Africa and South America. Many Chinese people think highly of Xi and regard him as one of the best leaders in the world. The key reason why Xi is admired by the Chinese people is because of his dislike for corruption and aristocracy.
4. Imran Khan – Politician
Imran Khan is the Prime Minister of Pakistan. He was formerly an international cricketer who enjoyed extensive fame and popularity. Khan is the chairman of the political party Pakistan Tehreek-e-Insaaf.
After struggling for 22 years, Khan has finally been given the opportunity to steer Pakistan in the right direction – free from corruption and crime. Khan is not just an excellent political leader, he was also an excellent captain of the Pakistan cricket team and led the country to victory at the 1992 Cricket World Cup, Pakistan's first and only victory in that competition.
5. Jeff Bezos – Entrepreneur
Jeff Bezos went from running a humble online bookstore to controlling one of the world's most powerful companies. Despite some hiccups throughout its ascent, Amazon will soon have a valuation of $1 trillion, and this is because of Bezos's leadership. While there have been reports of a toxic working environment, Bezos's determination and influence makes working for the online retail juggernaut an endeavour.
Not everyone is a leader. You're either born with the knack, or you develop this characteristic after years of hard work, dedication to your craft, and remaining humble. As long as you foster your leadership traits, then you can set a good example of the rest of the world. In today's ecosystem of cynicism, corruption, and cluelessness – as the saying goes, 90 percent of life is just showing up – it is relieving to know that there is always a leader ready to lead. We need that in this world.