8 Interesting Facts About Thailand as a Country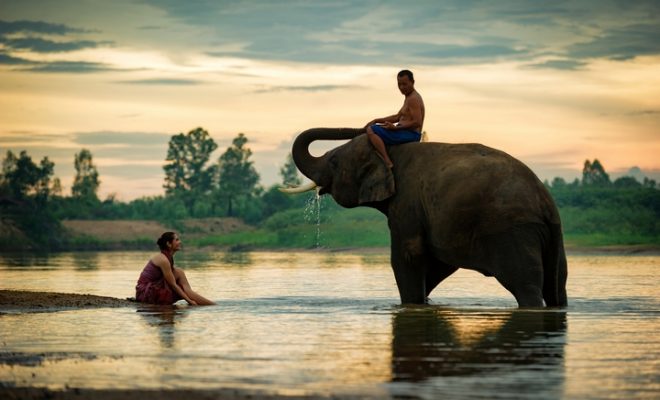 If you're thinking of travelling to another country, such as Thailand, you may want to know some things about the country you're visiting. Travelling to Thailand can be a great way to have fun and immerse yourself into the rich and vibrant Thai culture. There are many places you'll want to see and lots of things to do. However, it helps to educate yourself with a little background knowledge before you make this long journey.
Here are 8 interesting facts about Thailand as a country.
Fact #1: Bangkok is the capital of Thailand.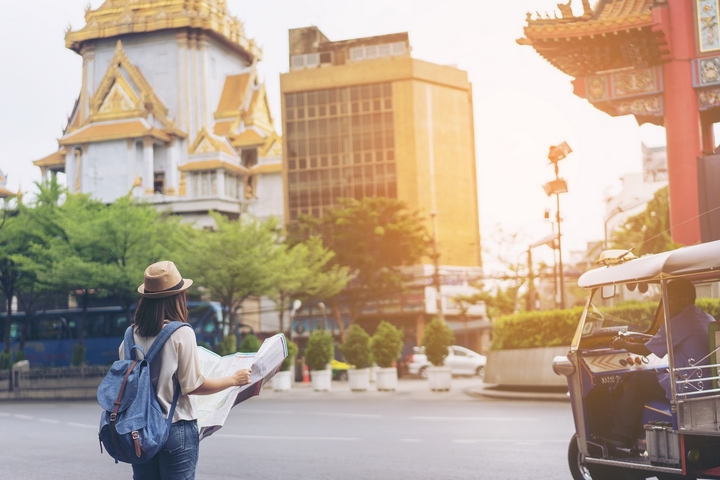 You may be very interested in learning about the capital of Thailand. Of course, this is Bangkok, and it's thought that at least one-tenth of the population lives in this city. It's a commonly known fact that Bangkok is the largest city in this area. You'll want to take time to visit this location whenever you are travelling to Thailand. You're sure to find a lot of things to do in Bangkok that will make your efforts doing so worthwhile.
Fact #2: There are approximately 35,000 temples in Thailand.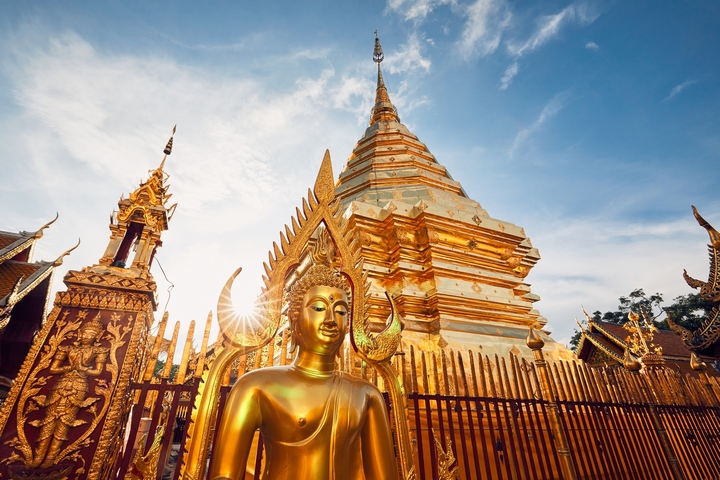 If you're a spiritual person, you'll love being in Thailand. Did you know there are approximately 35,000 temples in this country?
This is a lot of places for you to visit and show your respect for a higher power. You may be amazed to see all of the architecture in this country by merely visiting the temples.
Fact #3: In Thailand, it is tradition for many flags to be raised in the morning.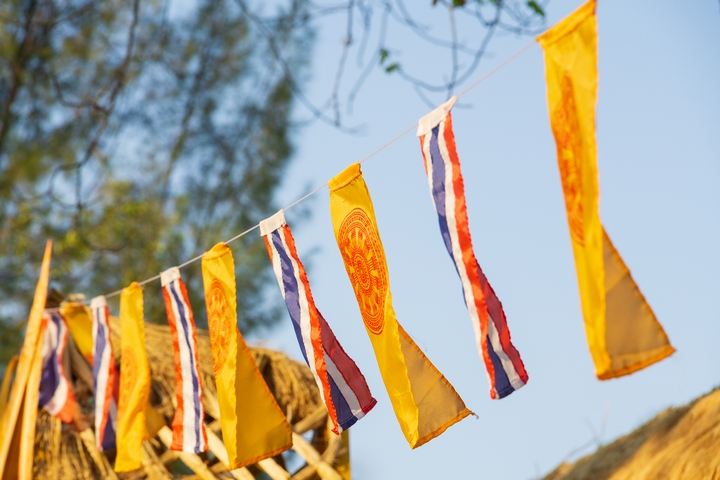 When you arrive in Thailand, you may be amazed at the number of flags there are. Of course, these represent something in each area.
You may see a flag being raised as early as 8 a.m. each day. This is a ritual that will typically occur at the same time each day and in varying locations.
Fact #4: Thailand is one of the hottest countries in the world.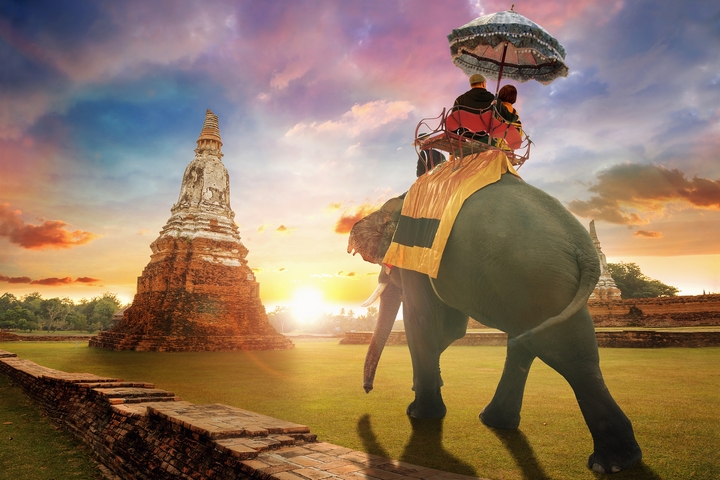 Do you enjoy summer and all the heat it brings? If so, this could be an excellent place for you to visit because it does get hot. In fact, Thailand may well be one of the hottest countries you ever visit. You'll want to prepare ahead for this by packing a lot of shorts and short sleeve shirts.
Don't forget your hats and sunscreen to help protect you from the ultraviolet rays. You'll be glad you did when you work to avoid having an unwanted sunburn during various times of the day.
Fact #5: Approximately 6 million tourists visit Thailand annually.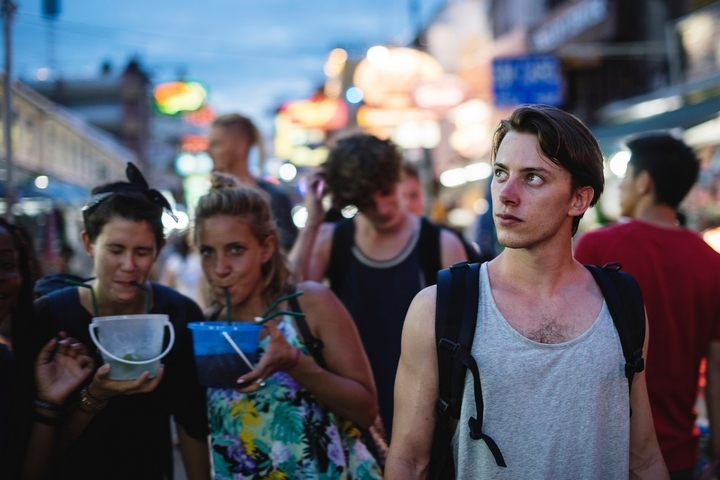 If you're taking time to visit this country, you may want to know you won't be alone. It's estimated that 6,000,000 people visit Thailand annually.
Tourists can be found there any time of the day or night for that matter. Bangkok gets at least 11,000,000 visitors annually that don't live in this area.
Fact #6: Thailand has over 1000 islands in its country.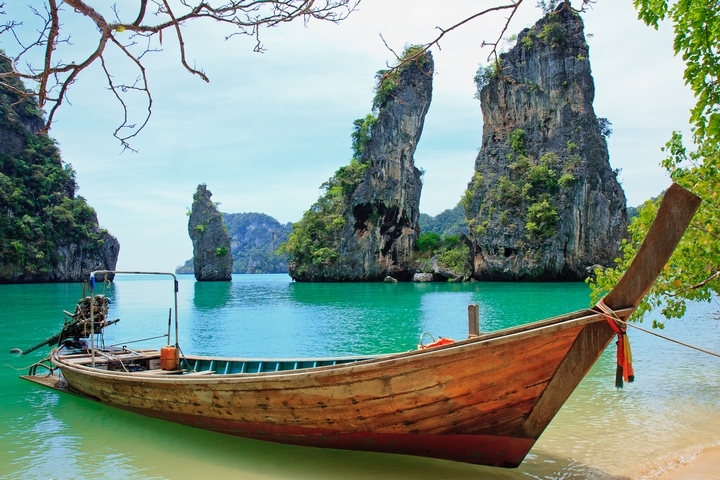 Do you love visiting the water and want to sit on the beach? If so, you may be pleased to know Thailand has over 1,000 islands for you to consider going to while there. Just look at the wide variety that's offered to you and go to convenient one. Doing this can enable you to make the absolute most out of your trip.
You'll want to be sure to pack all the beaching necessities including your sunscreen and sunglasses. Making the most of your time on the beach won't include getting sunburnt!
Fact #7: There are many Buddhist monks in Thailand.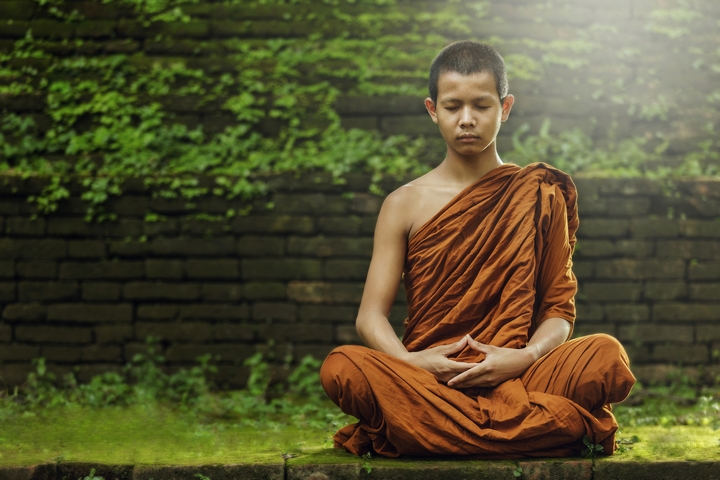 Way back in history the males were required to be Buddhist monks. It was a requirement in the past for all males under the age of 20 to be monks in Thailand although many may not know this. Fortunately, for many of the males that live in this area, it's no longer necessary to do this. Of course, not having to live as a monk could be a massive relief for the men in this area.
Fact #8: There used to be a lot of jungles and forests in Thailand.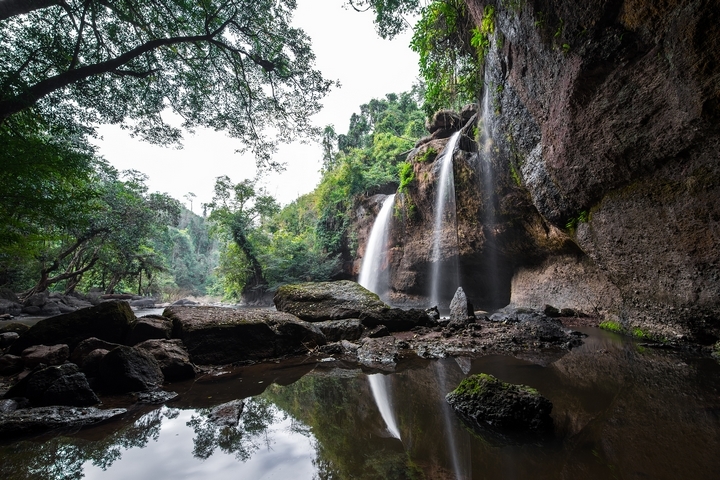 One of the biggest things that have attracted a great deal of attention from tourists and visitors has been the Thailand jungles. These used to be in great abundance compared to how this stands now. There's only about one-fourth of the trees left that used to be in existence. It's thought that Singapore has lost the most trees of all the places in this area and it's not likely you'll find many jungles!
This is the number one reason why logging is entirely banned in this area. At least if you're a tourist in Thailand, you won't have to worry about dealing with a lot of logging trucks at any time.
Making the most of your trip to Thailand could be a once-in-a-lifetime experience. The key to making this possible will rest in equipping yourself with the most interesting Thailand facts and knowledge, which will add context and meaning to your journey. Learn all you can before you go to Thailand, and you'll be much more likely to have a better time!