8 Ways to Stop Eyeliner From Smudging on Upper Eyelid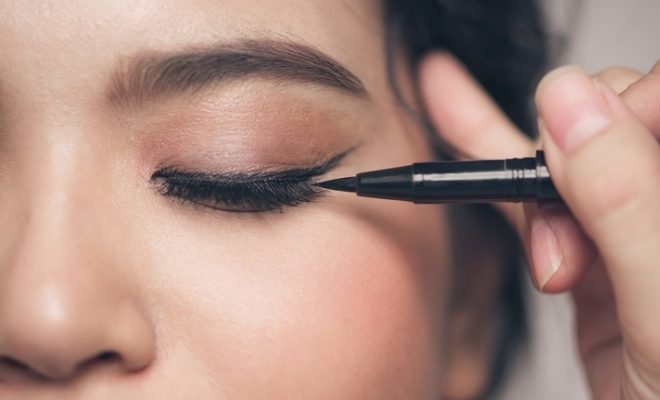 Most people who wear makeup spend a good amount of time applying makeup in the morning. The last thing you want after spending your precious time applying makeup, is for it to smudge, especially onto your upper eyelid. Thankfully, there are so many makeup tips out there that can help you make it through the whole day without smudging your eyeliner.
You can apply several tricks and techniques for how to stop eyeliner from smudging on upper eyelid. Follow these instructions to ensure you have a blank canvas for your makeup the next day!
1. Wash Your Face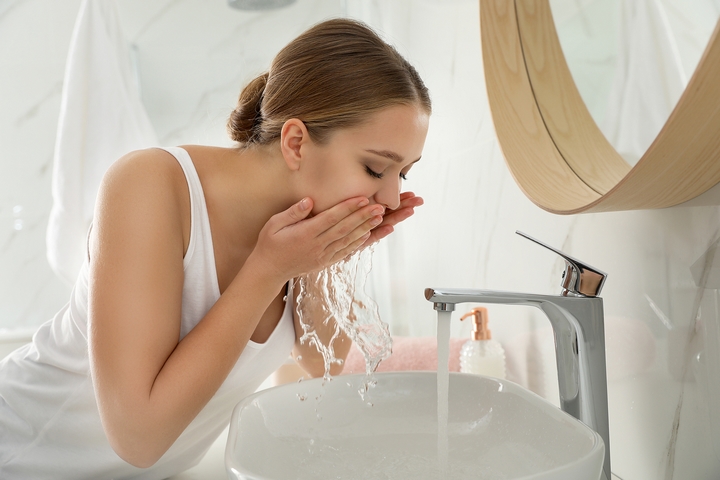 Before applying any makeup, start off with a clean canvas by giving your face a good wash. You want to make sure that any leftover makeup is thoroughly removed and that you have a blank slate to work with.
Since the main reason why eyeliner smudges are due to oil, it's important that you apply it to your face that has just been washed clean. If you feel it's important to moisturize the area around your eyes before you apply your makeup, just make sure that it's a lightweight cream so that once you apply your makeup it doesn't smudge.
2. Prime and Set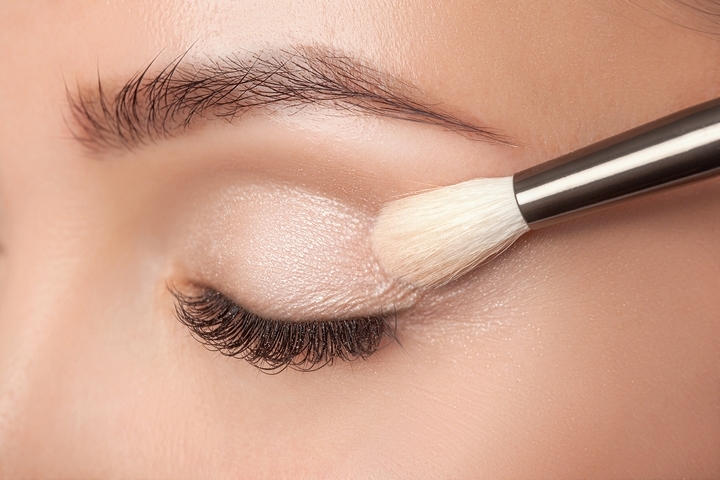 Another way to stop eyeliner from smudging on the upper eyelid is to first apply an eyeshadow primer to your lids. This will ensure that your eyeliner lasts and does not smudge onto other areas.
Once this is complete, it's time to set the primer. You can do this by applying a transparent powder or an eyeshadow that matches your skin tone. Using both of these together will make sure that your eyeliner lasts and doesn't smudge onto your upper eyelid.
3. Curl Your Lashes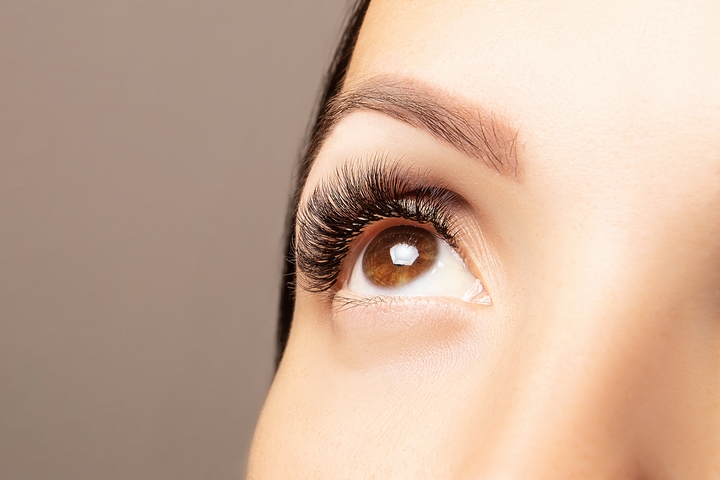 Before applying your eyeliner and mascara, we recommend curling your eyelashes first. If you think about it, this makes perfect sense. Your eyeliner is a lot more likely to smudge if you apply it before curling your lashes.
The same goes for fake eyelashes. If you use these, we also recommend applying these before your eyeliner.
4. Use High-Quality Eyeliner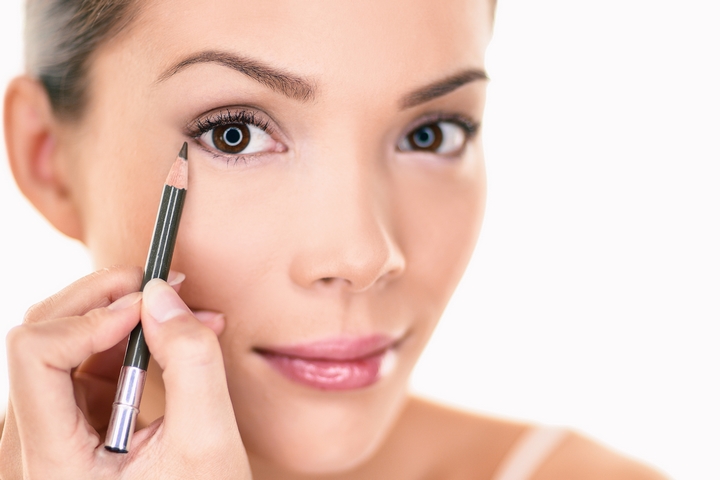 The higher the quality of the eyeliner you use, the less likely it will be to smudge. Do your research and be sure to check out different brands of eyeliners.
Another thing to keep in mind is the type of skin that you have. If you have drier skin, wax pencils will work fine for you. If you have oily skin, stay away from wax and gel eyeliners. These are much more likely to smudge due to your skin type.
Also, look out for the labels on the eye-liners. You want to look for things like "long-lasting", "long-wearing", and "smudge resistant". It's also known that liquid eyeliner generally works the best, so opt for this type if it works for your skin type.
5. Use Eyeshadow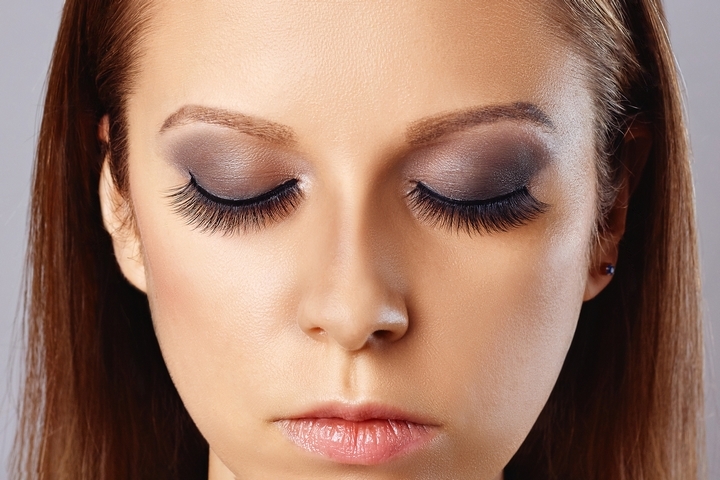 Since pencil or gel eyeliners have more of a tendency to smudge, you'll need to use the eyeshadow hack to help make sure it doesn't smudge. This is a neat trick that you may learn at many professionals beauty schools, which will stop eyeliner from smudging on the upper eyelid.
Once you've applied a primer and your eyeliner, pair it with a matching eyeshadow. This works by helping to set your eyeliner for the rest of the day, ensuring it doesn't smudge onto your upper eyelid.
6. Use Waterproof Mascara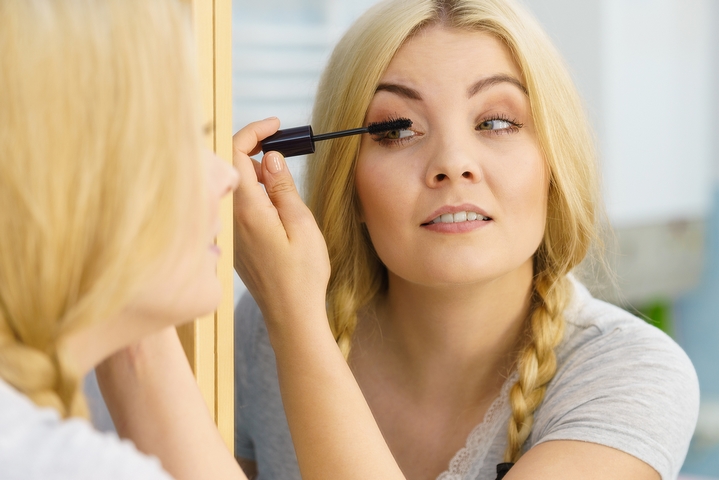 By using waterproof mascara, you're providing a barrier for your eyeliner. It works by keeping wetness away from your eyes and oils from your skin away from your eyeliner. Using waterproof mascara will do the work of keeping your eyeliner smudge-free for you.
Just be careful when applying your mascara as there's a chance that it can mess up your eyeliner while you're in the process of putting it on.
7. Use Clear Sealant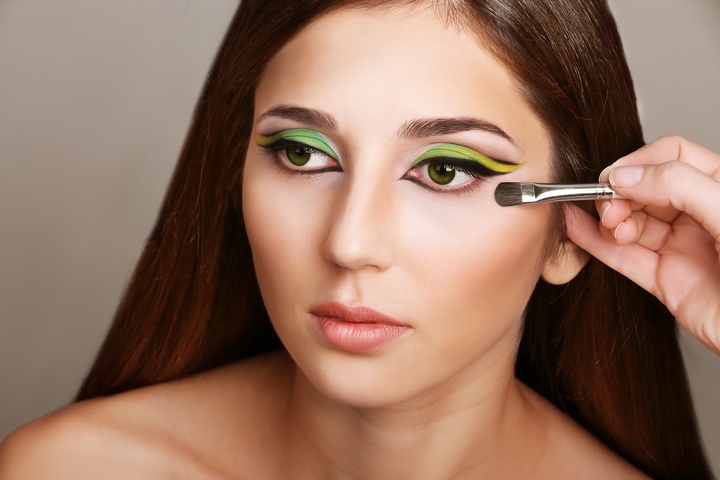 It's easy for eyeliner to smudge throughout the day. You may have watery eyes, come into contact with water, or simply have oily eyelids. The solution to this? Top your eyeliner with a high-quality cosmetic sealant.
This works by creating a barrier around your eyeliner which essentially locks it into place and makes it hard to destroy, even if it comes into contact with water. The best part? By using a clear sealant, no one will even know that you're wearing one.
8. Use Spritz Setting Spray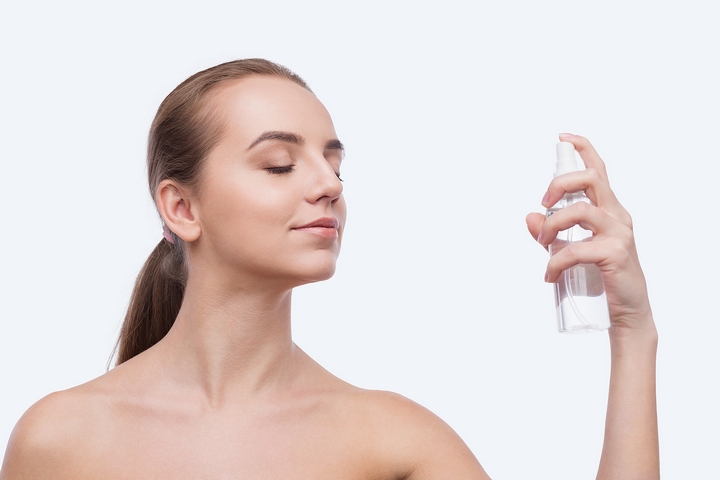 Another great way to ensure your eyeliner doesn't smudge onto your upper eyelid is to use spritz setting spray. To do this, first, apply your makeup for the day. Next, spray the setting spray onto your skin. The spray increases the chances that your makeup won't smudge and keeps it in place for virtually the whole day.
Pro tip: make sure to remove any and all makeup before you go to bed each night. Get into the habit of scrubbing it off and washing your face each night. There are many products out there that make it easier to remove your makeup in a timely manner.