7 Popular Types of Furniture for Home Offices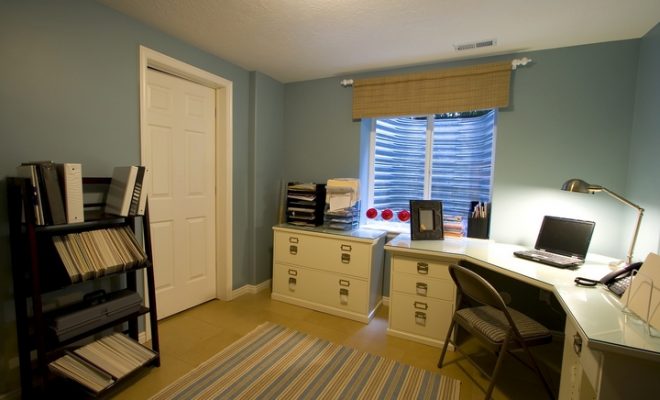 If you are looking for appropriate furniture for your home office, the type of work you do is an important consideration. For instance, will your work involve actual physical meetings with clients, or will you be virtually meeting your clients? If you will be hosting clients at your home office, it is important to purchase comfortable furniture that fits their taste.
However, if you just want to furnish your office, comfort and your personal taste are key. Other considerations when choosing your home office furniture include the available office space, cost, etc. Settle for furniture that will comfortably settle in the available space. Here are a few types of furniture to choose from:
1. Office Desks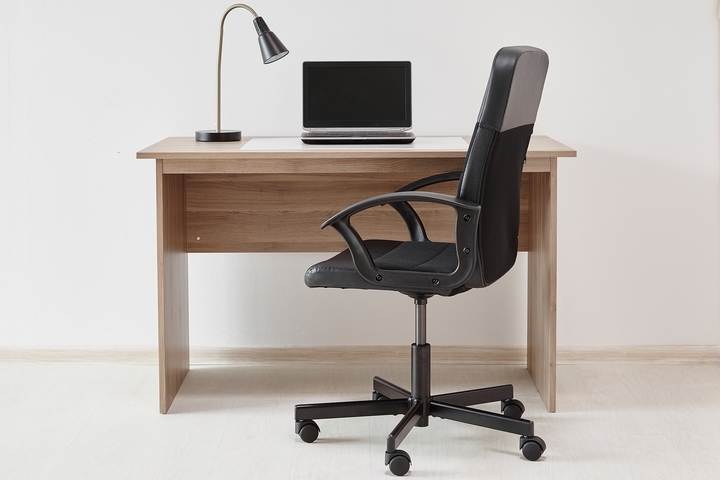 This is where most of the office work is carried out. It should feature a good surface for writing, checking, and examining work. When selecting an office desk, consider its cost, movability, its appearance, maintenance in terms of how easy it is to clean, etc. For the home office, floating and built-in desks are quite common. Built-in desks feature a larger work surface and a customized design. You can use the extra space to place office accessories such as trash cans and paper shredders.
Floating desks can either be free-standing or placed against a wall. Desks are classified according to their uses; such as executive desks, clerical desks, and typing desks. Besides mounting your computer on it, you can also use your office desk as storage for your stationery, supplies, books, and selected files.
2. Office Table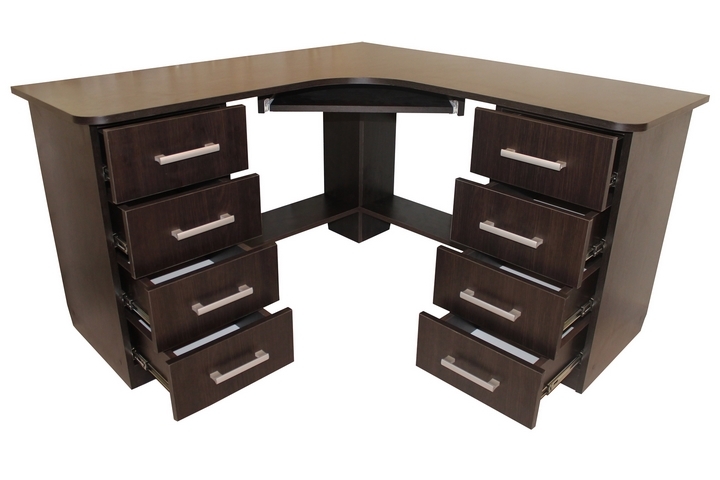 An office table can be an alternative to the office desk. Office tables are used for writing, sorting files and documents, and as a temporary location for placing file trays. They are usually fitted with one or two drawers for storage purposes. To save money, you can purchase used office tables and furniture pieces with nearly the same quality as brand new furniture.
3. Desk Chairs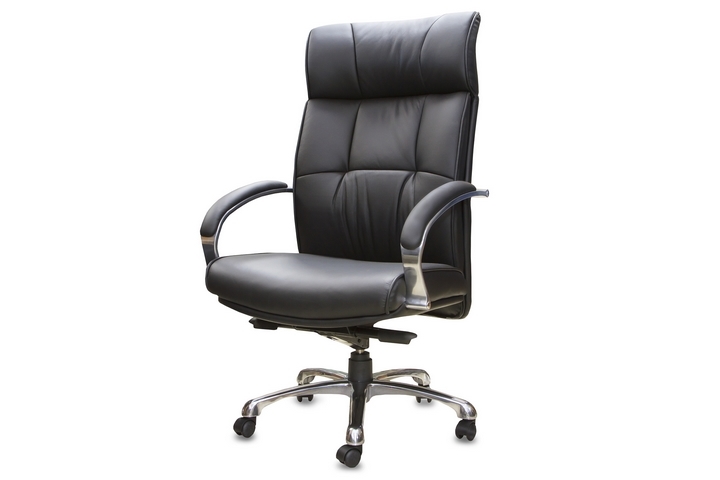 Desk chairs come in various shape and sizes. These types of furniture are essential home office furniture pieces as most of your time is spent sitting on them. For the best type of chair for your home office, consider its shape, and the ability to adjust its backrest and height.
Health-wise, when selecting a desk chair, choose one that correctly supports your back and neck to avoid injury. Desk chairs have a standard spacing of about 42 inches (depending on the chair and individual preference) to allow natural movement in front of your workstations.
4. Cabinets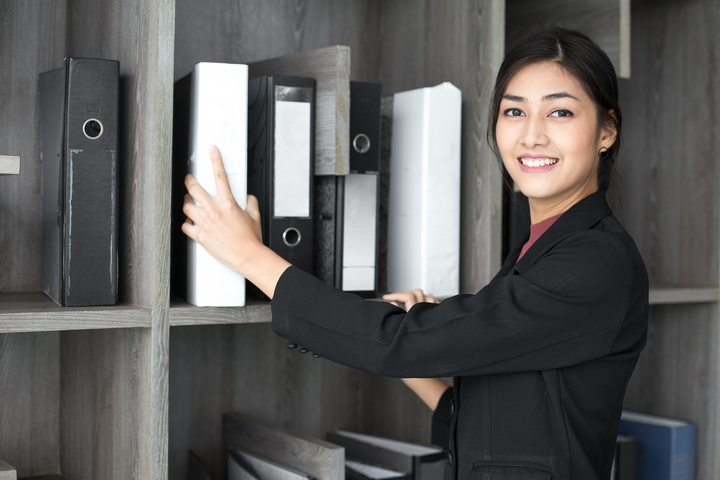 While traditional wooden cabinets dominated offices in the past, today, steel cabinets are common in offices due to their durability, low maintenance, and affordability. Usually, cabinets have one or more doors at the front with a handle, and occasionally, a lock.
Cabinets are used for filing away papers, files, books and folders. They come in various shapes and sizes depending on a person's preference. The small cabinets, for example, usually have a furnished surface on top that can be used as a display or as a working surface.
5. Safes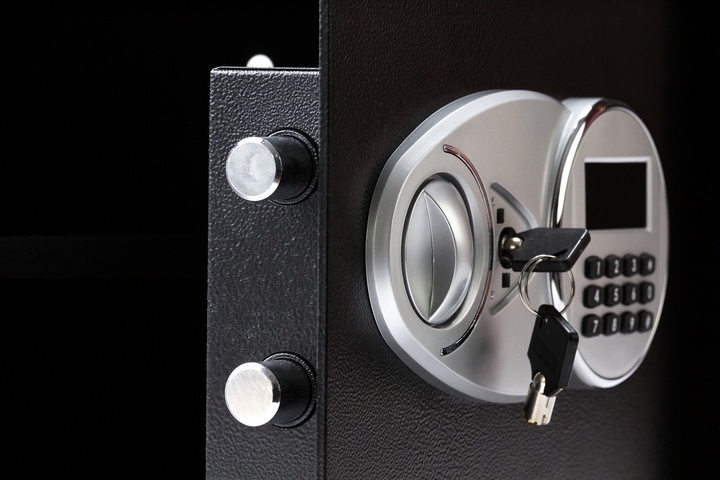 Safes are great home office furniture as they store the most important documents and papers, money, cheque books, and other valuables. Since these types of furniture are adequately concealed, they provide safe storage and do not clutter your office.
Having a home office furniture with hidden storage is a smart move for your office. To make them even safer, they are secured with combined key-in passwords, which only the owner has access to. They are, therefore, useful addition to your home office.
6. Shelves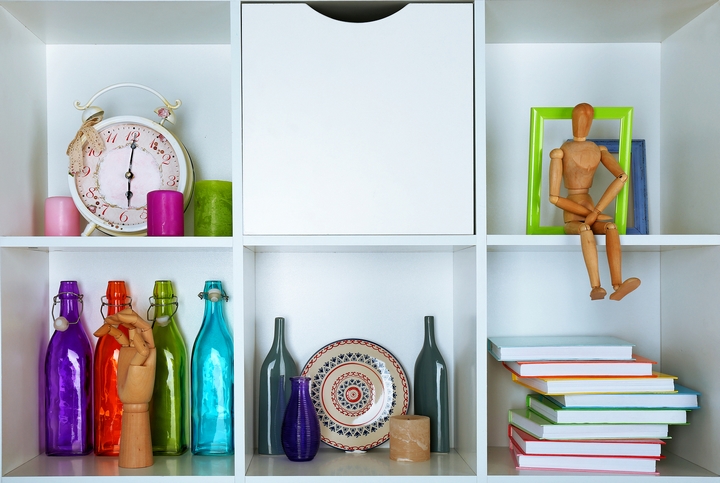 Shelves are used for display or as storage. Shelves can be attached to a wall, suspended from a ceiling, be part of a free-standing frame unit, or can be part of a piece of furnitures such as a bookcase or a shelf. If you have limited shelving space, consider corner shelves since they occupy less space and make a room look bigger.
On the other hand, use vertical shelving if you want to increase the visual depth of your home office. It also makes your office appear larger besides acting as extra storage for your home office.
7. Additional Seating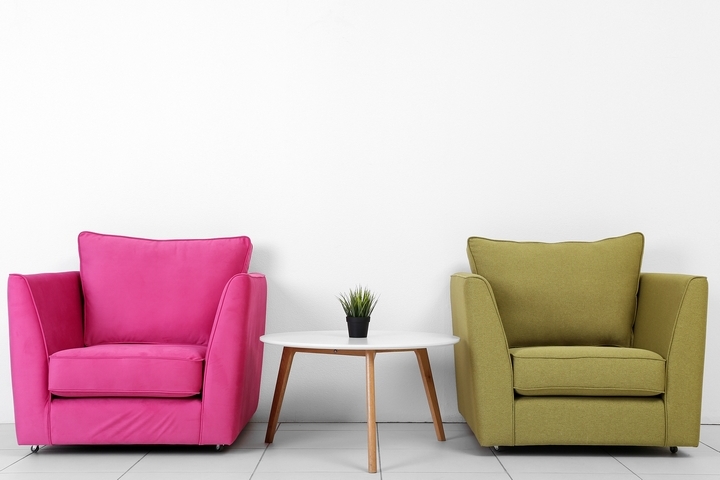 If you plan to receive clients at your home office, you will need to provide additional comfortable seats for them. This could include an upholstered sofa or chair that will make your guests comfortable as you engage them. To maximize space usage, place the chairs at a proper angle so that they do not occupy too much space. Besides, consider placing the chair adjacent to a window view to make the clients feel more comfortable. They will definitely enjoy the view.
When setting up a home office, consider the available space to ensure you have enough room to move around. Think ahead about the type of storage you would like to have and only settle for one that is not only practical but also meets your personal taste and style. Besides the office furniture, a home office should feature accessories such as computers, printers, paper shredders, wastepaper baskets, dustbins, pen stands, and a host of other accessories.